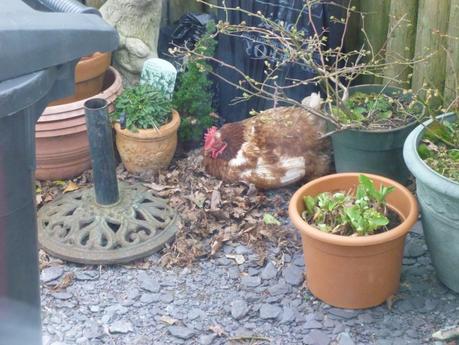 As I mentioned last week Angel, the 'double rescue' Hyline hen has been escaping over the fence to lay her eggs.  I had thought she was only giving us one or two eggs a week, but she's giving us five or six .... that's right five or six eggs a week and she's our oldest bird.   And to think she came to us like THIS on my birthday last year.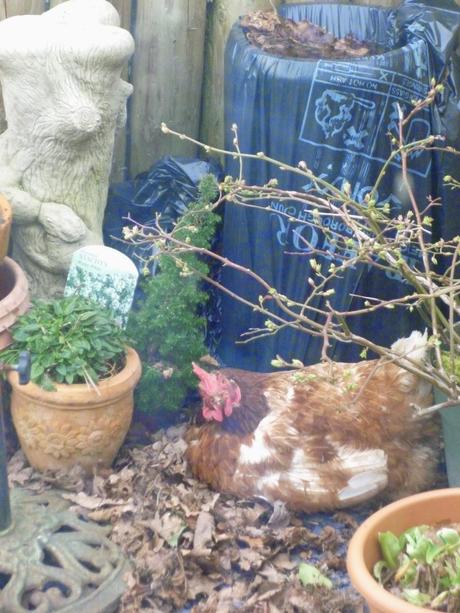 I disturbed her yesterday, as you can see in the top picture she was snoozing in her pile of leaves, she sat there while I let the dogs out and was still there when I dashed back in for the camera and reappeared at the door.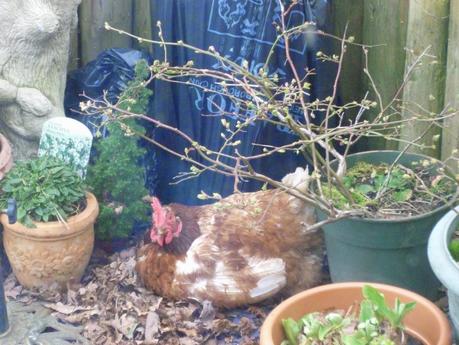 " Well obviously you can't expect me to move mid lay!! "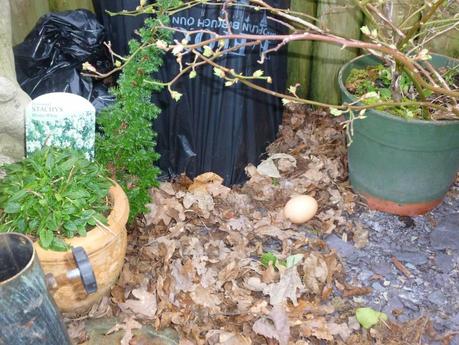 And then she was off leaving in her wake the most perfect egg.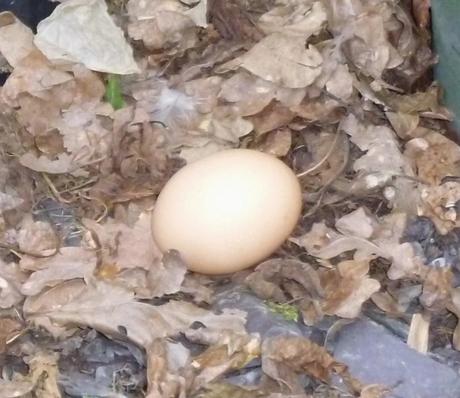 Not bad for an old girl .....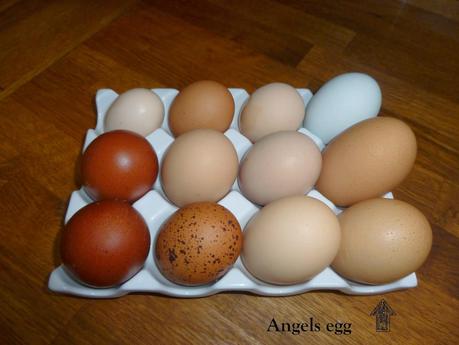 ... especially when you compare it to yesterdays other eggs.  It's the third largest.   When we took her in last year we didn't expect to get any more than the odd egg every now and then, she looked so old and worn out but she's been absolutely wonderful and in fact is one of the real characters of the flock.   My special Angel :-)   Sue xx