Is everyone rearing up to send the kiddies back to school again?  I actually have another 4 weeks until my daughter is officially in school.  Kindergarten!  It still hasn't hit me that I have a (soon to be) 5 year old.  
Anyways, I know some of you are already there, but here are some awesome Back to School printables to enjoy.  Whether you're celebrating with a get together or just wanting some cute stickers to add to all your children's school supplies, find something you like!
Want a 'back to school' picture of your little one before they head off?  I love these fun cards to use in your photo session or you could just add it to a scrapbook.  Designed by Sugar Tot Designs, you can find the freebies at I Heart Naptime.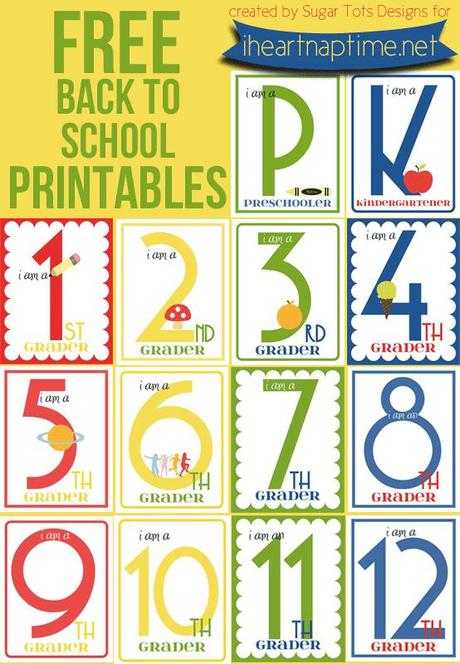 Celebrate the morning they head off for school with these cute printables from The Sweetest Occasion.  My little Kindergartner would be delighted!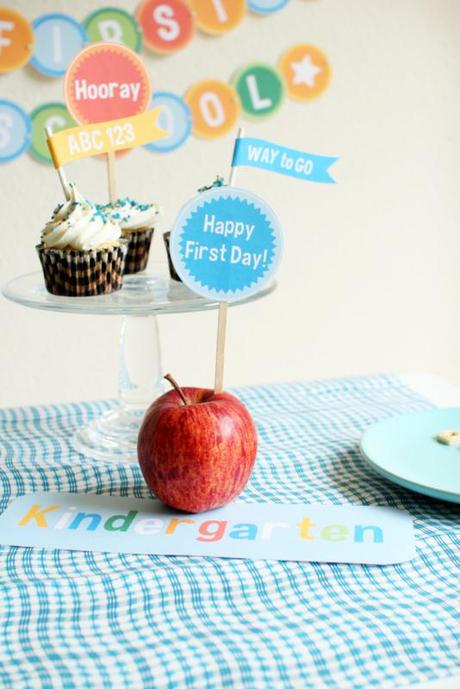 I'm a huge fan of Bird's Party blog, and I love her cute back to school printables.  Labels, toppers, and more!  Check out the cute party shots and printables here.
Another fun set of party printables from Tweedle Dee Designs.  The rainbow colors are so fun for kids, too!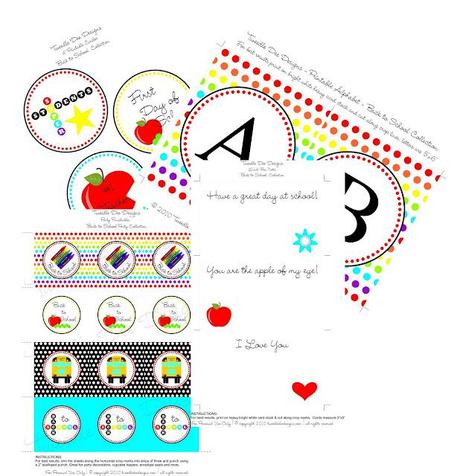 Print out some cute sticker labels for your kids supplies and belongings with these printables.  There's SO many to choose from, check it out at We Love To Illustrate.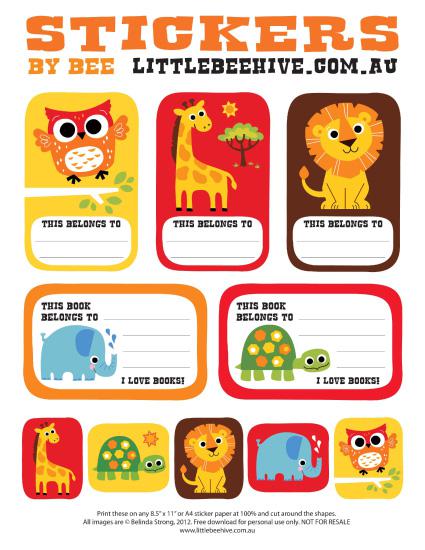 Whether you want some sweet lunch notes or you want to throw a little shindig for your student, get a whole collection from Catch My Party, designed by Magnolia Creative Co.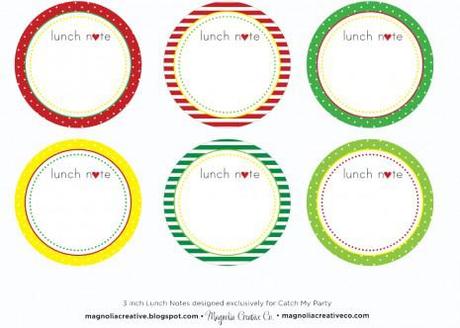 Hope you have a fantastic weekend!