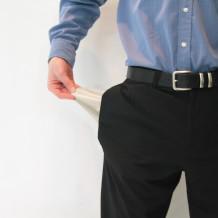 Fundraising ideas for free means that you will have to rely  on your creativity and the generosity of your donors. Here are a few ideas that you can use to generate a few dollars for your cause.
Charity Sports Game – Hold a special game in your area and invite local TV and Radio celebrities to show up and play on a team.
Personal Shopper – Offer to shop for professionals. Many people are too busy to go shopping or they need help with solid ideas for gifts. By offering to go shopping for them you take care of their to do list.
Squidoo Charity -  If you have time you can build interesting web pages that charities can use to earn money through squidoo.  However you do have to be a registered non-profit in the U.S. to sign up to be a Squidoo Charity .  Ask your network to donate some time to help with the writing. 
Art – Have your local artists create projects for you that you can leverage for money. You can auction pieces off , sell them or trade them for other items that your charity can use. Remember the guy who traded the paperclip and eventually worked his way into a house! You may not want to take it to this extreme but it's the same concept.
Eating – Put on an eating contest. Yup you don't see this one too much so it would be unique. Get your local supermarket to donate some food or  to showcase it's product. Get sponsorship from family friends or local businesses. Make it an event and get teams to see how many hot dogs can be eaten in 5 minutes.
Yardwork – Offer your services for lawnmowing, raking, trimming potting etc. It gets you out doors, keeps you active and can generate money for charities.
Dogwalking – Put up flyers in coffee shops and shopping centres around town. Offer to walk dogs in the park on the weekends. You can collect the dogs early in the morning before school or work. Extra exercise for you and the pets plus it's one less thing someone else has to do, thus worth a couple of bucks!
Flea Markets – Great for teenagers. Your parents will love you for cleaning up your room, you get to sell off old clothing, books, cd's, DVD's and games.
Here are just a few ideas of free fundraising ideas or events that wont cost much to put on.  Now you tell us what's worked for you and what charity would you donate the money to?