It's one thing to get a highly expensive Beats headsets but it's an entirely creepy to get  a headphone surgically implanted into your ear. Rich Lee is a guy who's crazy enough to do stuff like that He calls himself a "grinder",a master of body modification. His most recent venture was to implant a pair of magnets in his ear, under the skin which actually works with a coil as an invisible headphone, which he spotted in an Instructable article.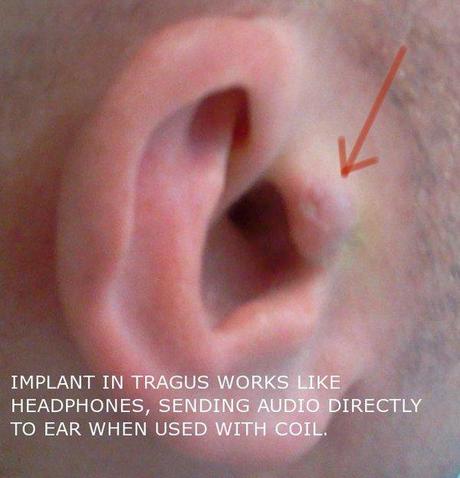 (Image credit: Flickr user 
Sue Clark
)
"The device & coil necklace are are easily concealed under my shirt so nobody can really see it. I can see myself using it with the gps on my smartphone to navigate city streets on foot. I plan to hook it up to a directional mic of some sort (possibly disguised as a shirt button or something) so I can hear conversations across a room." Says Lee.
According to Geekosystem, Lee also has this magnet thingy implanted on his finger that allows to transfer sound to the thing in his ear when he touches it. Sort of like making an imaginary call with fingers, but only this time for real.
What a way to use technology,right? I mean this kind of a thing would make James Bond's job a hell of lot easier. But is this the kind of thing that a normal person would do themselves, just to listen to music or make a call? Well if so, next thing you know PRISM will be spying on your ear as well.

(All the images, trademarks, logo's shown on this post are the property of their respective owners)
Roshan Jerad Perera