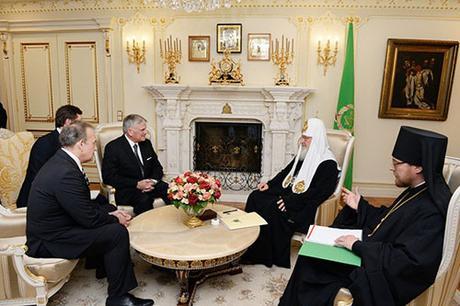 Franklin Graham recently traveled to Russia, where he met with leaders of the Russian Orthodox Church. He also met with President Vladimir Putin and preached the Gospel in several Orthodox and Baptist churches.
Franklin Graham: Hope for Russia and Every Nation Lies in Jesus Christ
By Franklin Graham
"Not only did I have a chance to meet with Russian church leaders, but also with Russian President Vladimir Putin. He was warm and gracious and took a significant amount of time to sit and discuss issues with me, including the persecution of churches throughout the Middle East. Although our governments may have differences, I found that the people of Russia were welcoming and desire a good relationship with the United States."
This article was fascinating and encouraging. I am only quoting the paragraph about Graham's meeting with Vladimir Putin, but the whole thing is worth reading, and can be found at the following link. ~ TD
http://billygraham.org/story/franklin-graham-hope-for-russia-and-every-nation-lies-in-jesus-christ/?utm_source=prayer+letter+email+main+12.10.15
---
I will finish with the "Jesus Prayer," one of the most ancient prayers in Christendom. Not as old or important as the Lord's prayer (the Our Father), but very Russian.
"Lord Jesus Christ,




Son of God,




have mercy on me,




a sinner."
♞