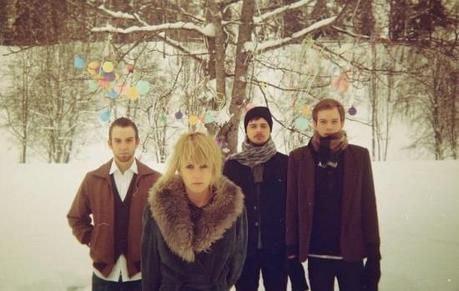 Traktor – Francis
I truly believe that when a strong connection exists between a group of musicians, that bond has a huge effect on the quality of their music. There almost seems to be a special form of unspoken communication that plays a role in both the band's growth and how listeners perceive them — generally that they have a genuine love and commitment to their sound. After listening to Francis, it came as no surprise that the members had been childhood friends in their native country of Sweden. Their music is imbued with a feeling of depth, devotion, and subtle, yet intriguing, passion.
Francis' earlier sound could be classified as experimental folk, but their current songs, featuring rhythmic percussion and catchy lyrics, blend that genre with danceable, pop elements. Petra's distinct vocals have a charmingly addictive quality to them, and overall, their music seems to get better with each listen.
In 2011, the band released their LP Lokemberg, We Were Kin and had a successful European tour with The Tallest Man on Earth. Both milestones provided the inspiration and motivation to begin writing and recording their latest work, the EP This Must Be Blood, shortly thereafter. On January 23rd they'll release the first single from the EP, "Tracktor", with the full release to follow a month later, on February 27th.