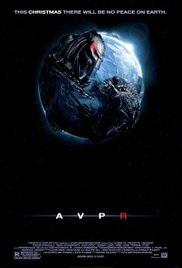 Director: Colin Strause, Greg Strause
Writer: Shane Salerno (Screenplay) Dan O'Bannon, Ronald Shusett, Jim Thomas, John Thomas (Characters)
Starring: Steven Pasquale, Reiko Aylesworth, John Ortiz, Johnny Lewis, Ariel Gage, Kristen Hager, Sam Trammell, Robert Joy
Plot: Warring alien and predator races descend on a rural US town, where unsuspecting residents must band together for any chance of survival.
There may be spoilers the rest of the review
Verdict: Some Positives
Story: Aliens vs. Predator: Requiem starts by picking up where the last film ended with the alien causing havoc on the predator ship, forcing it into crashing into small town America. With the alien causing havoc killing everybody or anything that gets in its way, we get to meet the town's people who we must care about, bad boy just returned to town Dallas (Pasquale), returning solider Kelly (Aylesworth), her family Tim (Trammell) daughter Molly (Gade) sheriff Morales (Ortiz), troubled teenager Ricky (Lewis) and his crush Jesse (Hager).
As the people of the town go about their daily lives, the predators are preparing to clean up the mess left in this small town but will they make it before the aliens cause too much damage or can they face a new threat in a predator-alien hybrid.
Thoughts on Aliens vs. Predator: Requiem
Characters/Performance – Dallas is the bad boy rebel who just happens to return to town the same day the crash happens. Kelly is the returning solider who is dealing with the idea that her young daughter has lost her connection with her while she was away but now must use her skills to save her daughter. Morales is the sheriff and old running buddy of Dallas who has put his bad boy ways behind him. Ricky gives us the high school dynamics with his crush on the beautiful Jesse who has an arsehole boyfriend.
Performance wise, well this is one of the negatives, Pasquale does struggle in the leading role, while it is partly down to writing and performance because Reiko doesn't reach the levels of an alien trend setting strong leading ladies. The rest of the performances are largely forgettable with Hager clearly hired for her look.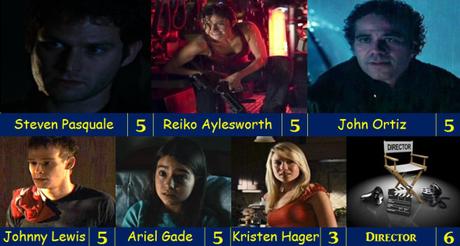 Story – The pure story is in parts very interesting, we know how deadly the aliens are and after last time we know the predators place in the battle. We know aliens will kill anybody which this film isn't afraid to play on and we also see the swarm mentality which is caused with the aliens spreading. With these parts all in place this film does still end up coming off messy in places though because the humans are written so badly with the final pay off feeling flat.
Action/Horror/Sci-Fi – The action is mindless and a lot is in too darker location so you can't see what is happening with the horror side working in places but not in all scenes it needs to, with the sci-fi elements coming from building for the next part of the franchise which never happened.
Settings – Moving the action to a small town ups the stakes in the film, which also gives us a chance to see how deadly the aliens can be spreading through a population. This gives us a chance to get a large body count but also characters we don't know anything about.
Special Effects – Most of the effects are good it is the lighting which hinders this film in places.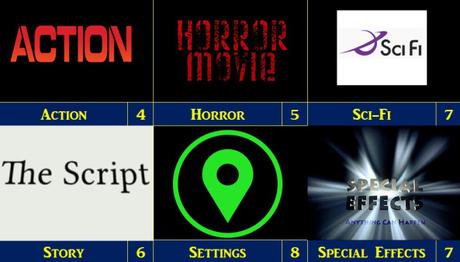 Final Thoughts – This is a great idea for a sequel but it has problems all over it, mostly coming from badly executed action sequences that have large jump cuts, no lighting for those scenes and horribly written human character.
Overall: A true mixed bag of a sequel.
Rating

Advertisements
&b; &b;