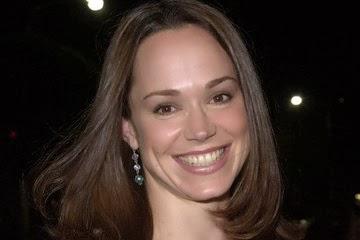 Frances O'Connor is my actor of the week and I truly can't believe that I have not featured her before. She has done a few films that I watch again and again, and she continues to surprise us with new offerings. So here goes...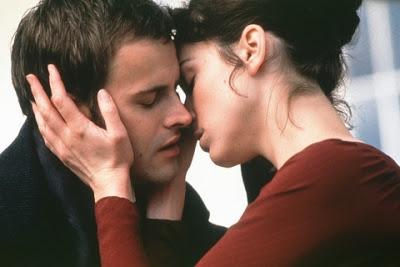 I first saw Frances O'Connor in Mansfield Park 1999 and continue to be blown away by her performance every time I watch this. I have not even come close to getting tired of watching Mansfield Park. And she gets to kiss both Jonny Lee Miller and Alessandro Nivola, the lucky girl. Wonderful acting, great chemistry and the best take so far on MP. Yes, it needs to be redone in a longer miniseries format with a Fanny Price more like she is written in the book, but I will still always love the Patricia Rozema version and Frances O'Connor is a big part of the reason!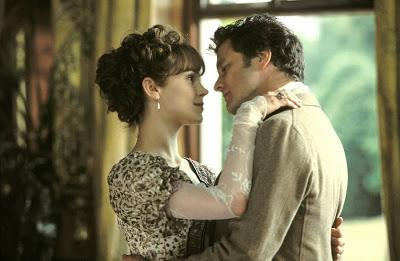 As the spunky and sexy Gwendolyn Fairfax from The Importance of Being Ernest, she again rocks the strong female lead. I mean, who else could stand up to Judi Dench (playing her mother) and make Colin Firth do exactly as she wished, including getting a tattoo on his posterior? Incidentally, she outshone Reese Witherspoon by a mile in this one.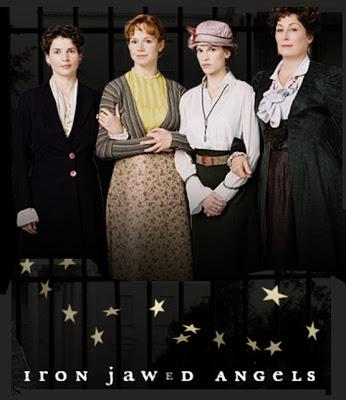 If you haven't seen the Women's Suffrage film Iron Jawed Angels, you really have to seek this one out. It is so little known and yet such a great film. Once again we have Frances O'Connor playing a real firecracker of a lady, Lucy Burns, and playing her extremely well. This film should be required viewing for...everyone! You will never miss out on voting for anything after you see this one. Loved it!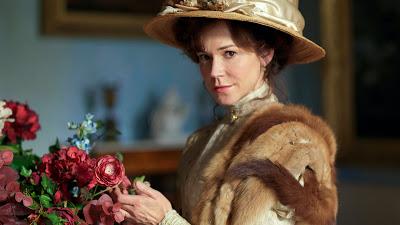 And of course we have the lovely Rose Selfridge in the recent Andrew Davies miniseries, Mr. Selfridge. Frances O'Connor is a bit more sedate as Mrs. Selfridge, although she still has quite a backbone! Just a little softer around the edges than some of her roles. We can't wait to see her again in season 2. I just hope they don't kill her off. In real life, she died in 1918. Please keep her in the series Mr. Davies!
There are a few other of her period dramas, notably Madam Bovary, which I haven't seen but would like to. Any other recommendations of fave Frances O'Connor films?
Cheers!