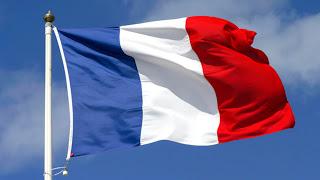 As everyone likely knows, yesterday saw a horrible wave of terrorist attacks in Paris, France. Seven attacks, most notably a massacre at the Bataclan concert hall, left 127 dead. President Francoise Hollande narrowly escaped. Right now, the Islamic State is claiming responsibility. Already, the French government has closed the borders to refugees and deployed their military. It was frightening enough following events on social media as they developed. I can't imagine what it was like to actually be there.
There are likely tense days ahead as France weighs a response, both on the world stage and towards its considerable Muslim population. To my French readers (and I know I have a few), you will be in our thoughts and prayers. Stay safe, stay strong and a great nation and its people will prevail.
Back to movies soon.