One of the dishes I make that always gets a standing ovation and requests for encores is my Fragrant Baked Tilapia Mediterranean-Style. It is pretty easy to make, can be prepped ahead of time and assembled "lickety-split"! What makes it so fragrant and tasty is that it is infused with flavor both from the top and the bottom and this style of baking keeps the fish moist throughout. I made it the other day and thought I'd share the recipe with you….
You will need: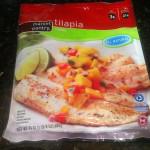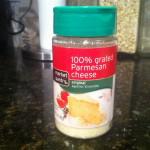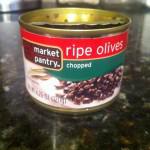 1lb Market Pantry® tilapia fillets (or 4-6 pieces)
One large tomato or two medium tomatoes, sliced crosswise
Grated zest and juice of two lemons
Two tablespoons Market Pantry® chopped Kalamata olives
½ cup Market Pantry® mayonnaise
½ cup Market Pantry® grated Parmesan cheese
One tablespoon olive oil
Sea Salt and freshly ground black pepper to taste
Preheat the oven to 375°F. Lay the sliced tomatoes in a rectangular glass dish and sprinkle with the chopped olives and lemon zest and drizzle with olive oil.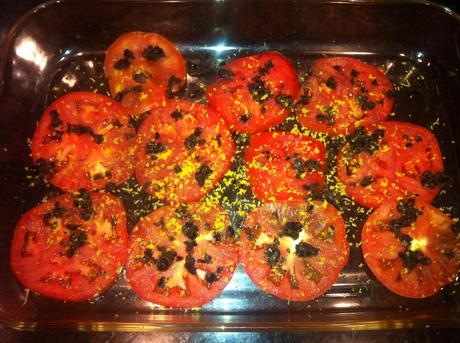 Season the fillets with salt and pepper and lay them over the bed of sliced tomatoes, olives and lemon zest and set aside. In a small bowl, mix the mayonnaise and Parmesan cheese together with some of the lemon juice. Add just enough lemon juice to achieve a pleasant balance of flavors, and a medium-thick consistency. Start with two tablespoons of lemon juice. Coat each fillet with the mixture and bake for about 20 minutes, or until the topping turns a golden brown.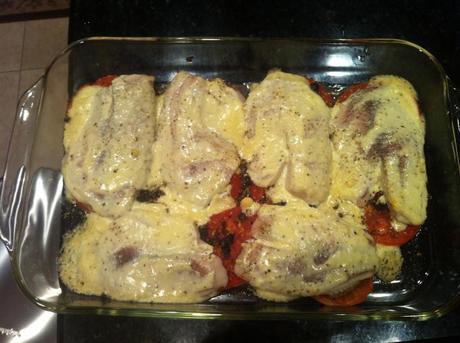 When I'm entertaining, I usually assemble the dish and prepare the mixture, wrap them in plastic film and keep them in the refrigerator. While my guests are having cocktails, I coat the fish with the topping and put in the oven right away. It's best served fresh out the oven.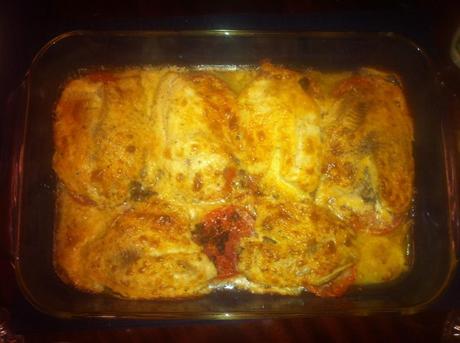 This dish should taste citrusy on the top  with the olive flavor as the middle note, and the cheese and mayonnaise following in close order, but less distinct. The rather bland fish is infused with the lemon zest and olives from below and the lemon in the topping, giving it that piquant taste. The citrus flavor is tempered by the tomatoes and the cheese and mayonnaise. The topping also helps keep the fish moist and seals in all the flavors.
I have served this with couscous and vegetables, a brown and wild rice medley, saffron rice as well as rosemary roasted potatoes and it works well. Whatever you choose to serve with this should not be too flavorful or acidic – there can only be one star at this table! My favorite wine to pair with this tends to be a Pinot Grigio, but a Chardonnay works just as well.
Try it and let me know how you like it – more importantly, how your guests like it! I can't wait to get your feedback!