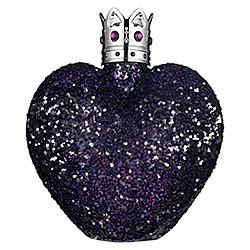 When the sun goes down, she's got the royal right to reign. Princess Night is part mischievous, part glam, but all sparkle. The fragrance is a floral exotic woody scent, one that's full of mystery and sparkle. Its first impressions include sweet wild berries, watermelon, and raspberry. A delicate mix follows, with velvety jasmine petals, orange flowers, passion rose, and plumeria. It finishes with an intoxicating blend of spices that are intensely chic and long lasting.
For the bottle, the sparkle of the city lights at night inspired its design. Dipped in deep purple glitter, it captures the essence of a Princess after dark.
Notes:
Wild Berries, Watermelon, Raspberry, Jasmine Petals, Orange Flower, Passion Rose, Plumeria, Crushed Sugar, Creamy Woods, Sensual Musk, Vanilla.
Style:
Chic. Intoxicating. Mysterious.