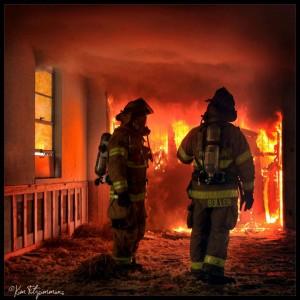 We are happy to inform you of an exciting opportunity!

As you may know, Fire & Police Selection, Inc. (FPSI) is a national test publisher
of entry-level firefighter recruitment tests. FPSI's products have been used across
the United States and Canada to screen millions of firefighter candidates since
1997. Some of the departments who have used FPSI's tests as part of their
entry-level recruitment process include: Philadelphia Fire Department, Las Vegas
Fire Department, Baltimore City Fire Department, the City of Glendale, the City of
Burbank, Sacramento Metropolitan Fire District, and Virginia Beach Fire Department.

FPSI is embarking on a new firefighter testing model, whereby candidates will be
able to take the actual entrance exam from their own home and have their scores
accessible by multiple fire departments! This process will save time and energy on
the candidates' part and the fire department's part! This innovative type of testing
requires numerous pilot studies to identify a number of statistics that will be used
for scoring purposes.

FPSI seeks your participation in this pilot test study in exchange for compensation
of your choice!

What's required of me to participate?

In order to participate in this study, you will need to log in from a PC or desktop
computer (i.e., no Apple products) and take the test between July 21st - August 7th.
The test consists of 53 multiple choice test items. There is a 1-1/2 hour time limit
for the test, but most candidates complete the test within 30-45 minutes.  Upon
completion of the test, you will be required to take a parallel version of the test
two-to-four weeks later. FPSI will send you an e-mail with the link to this second
test, which has the same number of test items and time limit.

Why should I participate? ** FREE GIFT**

By participating in this pilot study, you will be exposed to typical firefighter
test items which should give you a great advantage when you take your next
entry-level firefighter written test! Additionally, in exchange for your
participation in both test administrations, you will be offered a free copy of any
of FPSI's entry-level firefighter paper-and-pencil practice tests or a free PIN to
take the actual National Fire Select Test(tm) offered at
www.NationalFireSelect.com<http://www.NationalFireSelect.com> (a $24.95 value).

How do I participate?

If you are interested in participating in this national firefighter written test
pilot study, please click here to take the test:
https://biddle.fasttestweb.com/ereg/pr/83/1/register/OJJ-154-071 and follow the
instructions.

We certainly thank you for your consideration to participate in this cutting-edge
study and are confident that your assistance will be of tremendous value to you in
your endeavors to one day become a firefighter!

Sincerely,

Stacy L. Bell, M.S.
Executive Vice President | Fire & Police Selection, Inc.