Hey friends!!
Who's happy it's Friday?  
Well, Halloween is creeping up so quickly and I'm prepping for another Halloween party next weekend.  I'm so excited.  I love dressing up with the kids and having fun festive treats.  Should be fun!
For today's Free Printable, I'm sharing my Halloween invitation!  I created it especially for this years party and I loved it so much I thought I'd share it all with you, too!
In case you want to have your own Halloween spooktacular or maybe you want to save it for next year's party?  Either way, here it is.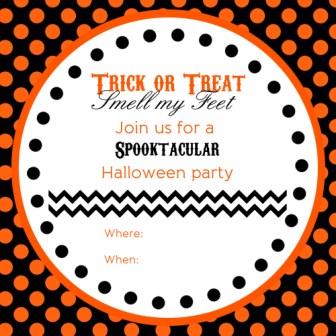 Find the full resolution download here. I'm excited to go with a polka dot and chevron theme!  My two favorite patterns!
Enjoy and have a great weekend!