Happy Friday, everyone!!
For all you Canadians out there, a Happy Thanksgiving this weekend to you all!  I know we've got a busy weekend ahead of us.  I can't wait!
Anyways, I should probably be doing some Thanksgiving printables, right?  But I'm not.  
Sorry to disappoint.  
I found some great Halloween printables though. Halloween goodie bags and tags!  So whether you're having a party or handing out treats, here's some adorable ideas for you.
How Does She? has an awesome goodie bag printable designed by Chickabug (with some equally adorable candy wrappers!).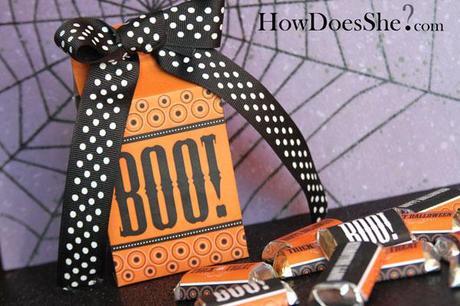 Another sweet printable bag.  This one's from The Twinery.  I love those stripes!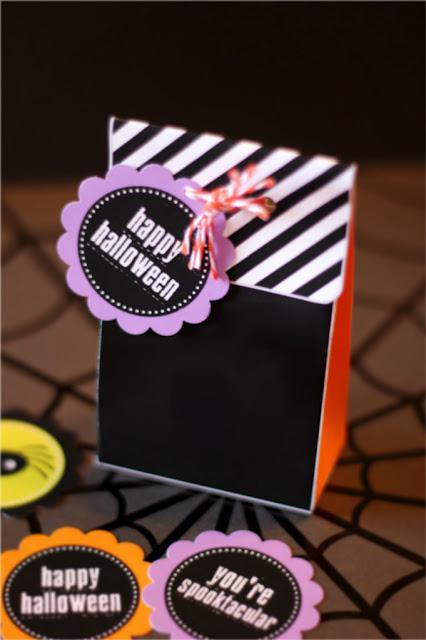 If you're packing those treats in a plastic bag, add a cute topper, like this one from Makoodle.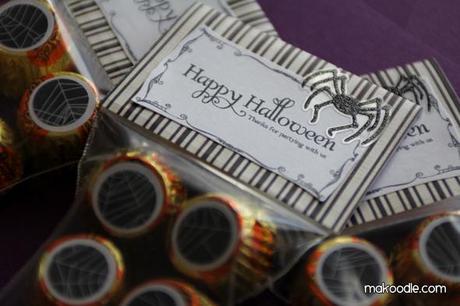 Not only do I adore these gift tags from Anders Ruff, but the whole party set up is gorgeous.  Be sure to check it out!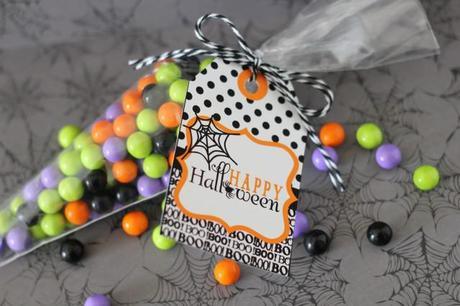 Why not print out some fun tags to add to your treat bags like these from Design Editor.  They even show you how to make those very cool bags!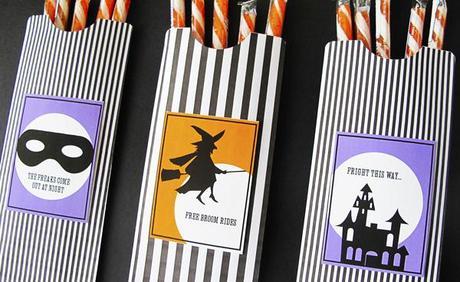 I love the prints on these bag toppers by Blooming Homestead.  Aren't they awesome!?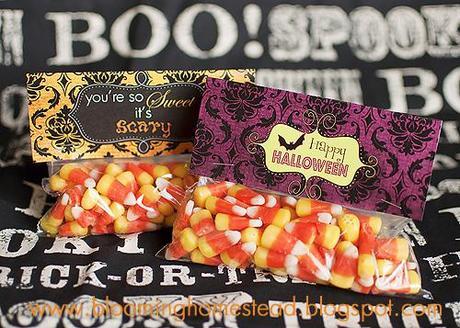 And lastly, a 'wickedly' fun topper from Mom & Wife.  Not only would these be appropriate for Halloween, you could use them for a "Wicked" musical theme party!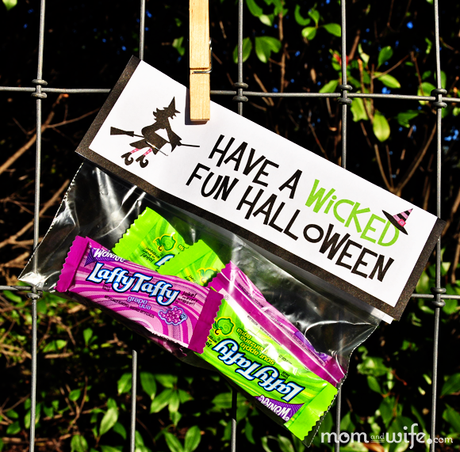 Hope you all have a terrific weekend!  It's a long weekend for me, so see you on Tuesday!