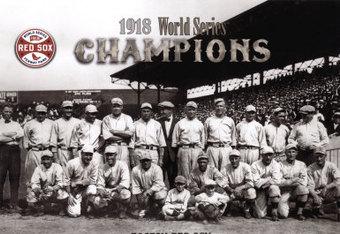 I was really looking forward to tomorrow night's Red Sox-Cubs game at Fenway, as both teams will be wearing throwback uniforms of the 1918 World Series, when both teams met each other, with the Red Sox winning it in six games.
I saw it was a 7 PM start, so I thought I'd be checking it out on the MLB package. But then I discovered that Fox is once again having a prime-time baseball game on Saturday, and they hijacked both the Red Sox game and the Mets-Yankees game as well.
You what that means for us living in New York. No Red Sox game in those throwback unis.
Damned Fox. Thanks for nothing.