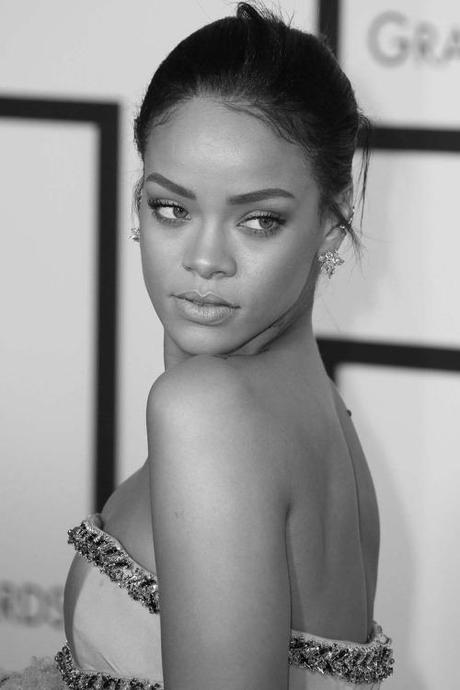 Rihanna's latest single FourFiveSeconds has risen once more. This time the song has cracked the top 5 of Billboards Hot 100 chart. Check out what number it came in below.
Via: RihannaDaily
Rihanna, Kanye West and Paul McCartney's "FourFiveSeconds" ticks 6-4 on the Hot 100, fueled in part by the trio's performance of the collab at the Grammy Awards. "FourFiveSeconds" stays at No. 3 on Digital Songs with a 44 percent vault to 261,000 sold, good for the Hot 100's top Digital Gainer award. It bounds 22-13 on Radio Songs (58 million, up 25 percent) and 34-26 on Streaming Songs (4.6 million, up 20 percent).
With the song's Hot 100 lift, McCartney ranks in the top five for the first time in 31 years, one month and one week. His last top five hit? "Say Say Say," with Michael Jackson, which reigned for seven weeks in December 1983/January 1984 (and became McCartney's ninth solo No. 1, in addition to his record 20 with the Beatles). That's a new record gap closed between top five hits: McCartney bests Santana, who waited 28 years, eight months and one week between the No. 4-peaking "Black Magic Woman" in 1971 and the 12-week No. 1 "Smooth" (featuring Rob Thomas) in 1999.
"FourFiveSeconds" additionally spends a second week at No. 1 on Billboard's Hot R&B/Hip-Hop Songs chart.