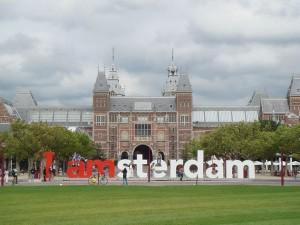 Amsterdam may be a young city, but it's cultural and historical riches give it a vibrant heritage. From the holy pilgrimage sites of the Miracle of Amsterdam to the Dutch East India trading company and the notorious Red Light District, the landmarks of the capital are famous for having impacted the world.
Now, four museums of Amsterdam history are uniting to highlight the impact of the city's cultural heritage. In a project labelled the Amsterdam Art Plan, the Amsterdam Museum, the Museum Willet-Holthuysen, the Biblical Museum and the Our Lord in the Attic Museum will collaborate in a unique exhibition from 2013 until 2016.
Under the common theme Life in the Amsterdam Canal House, the museums will host four interconnected explorations of city life. Starting with the construction of the illustrious Canal Belt, each museum will show the cultural, economic and historical importance of the canal house as well as offer unique tours of canal houses throughout the city.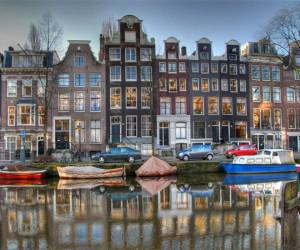 Of course, the each museum's permanent exhibitions will also be on show. And these four museums are arguably the best insight into how Amsterdam grew from humble beginnings in 1375 to the bustling metropolis it is today.
With this collaboration, Amsterdam is promising to uphold its reputation for having vibrant museum culture for years to come. And that means that the future for locals and visitors will be as exciting as ever.
Amsterdam Museum
A rich collection of works of art, objects and archaeological finds that brings to life the fortunes of Amsterdammers of days gone by up to today.
Museum Willet-Holthuysen
Abraham Willet (1825-1888) and his wife Louisa Willet-Holthuysen (1824-1895) were the last inhabitants of the monumental premises at the Herengracht which is now known as Museum Willet-Holthuysen. Not only did they leave behind the house, but also Abraham's large and valuable art collection.
Biblical Museum
Housed in a 19th century model of the Tabernacle, the museum hosts archaeological discoveries, artefacts from ancient Egypt, centuries-old models of the temple of Solomon and Herod, religious objects from the Judeo-Christian tradition that bring Bible stories to life.
Our Lord in the Attic Museum
Behind the characteristic facade of the house by the canal lies a largely original 17th-century home and a complete hidden church, one of the oldest and most remarkable museums in Amsterdam.