Goldman Sach's head of energy research, David Greely, has been banging the oil drums all month and has helped engineer a 10% rise in crude, costing Americans an extra $10Bn a month at the pumps and in their energy bills (not even including the rise in food and transportation costs) in order to make his masters another Billion on their trades but he's not done there.  Now he is celebrating Brent Crude crossing it's 2008 highs of $124 a barrel by recommending long positions on September WTI contracts at $107.50: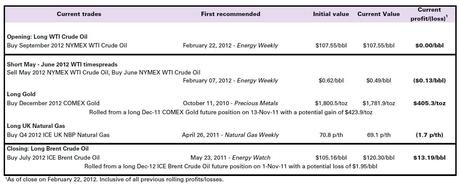 Greely's main bullish premise for WTI is that one way or another, as Keystone was meant to do, they will find a way to reverse the flow of oil into Cushing, OK, where we measure our national inventories each week, and begin draining that facility dry at will.  This will give the commodity manipulators total control over the price of oil by enabling them to add or subtract millions of barrels of oil each week and, if the Keystone project gets rammed past the White House – millions more can be drained from Cushing at the will of a single company.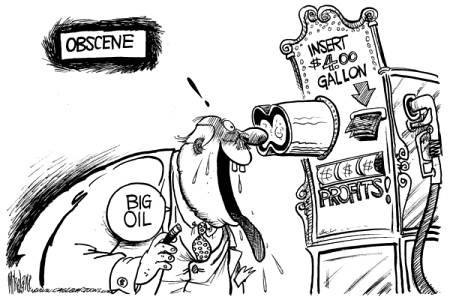 It has long been the dream of the US Energy Cartel to force Americans to pay the same ridiculous prices as Europeans for oil, despite the fact that the US produces over 10Mb per day right here at home, more than twice as much as Europe.
Concerns of potential supply disruptions have increased as tensions between Iran and Western nations escalate, Greely said in a report today. Spare production capacity among the members of the Organization of Petroleum Exporting Countries has fallen to "dangerously low" levels at a time that the world's demand is recovering, Greely said.  
"We believe that stronger-than-expected demand against limited inventory and scarce excess production capacity leaves the market vulnerable to price spikes in the near-to-medium term," Greely wrote. "Oil looks increasingly compelling from the long side both as an outright position and a hedge."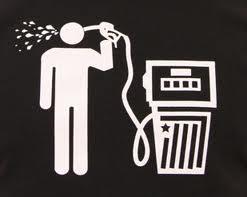 If this is giving you flashbacks to 2008, when Goldman Sachs stampeded their sheep into $140 oil contracts on the promise that the same conditions would lead to $200 oil – you're half right.  The reality is that it's even more asinine now to make these statements than it was then…