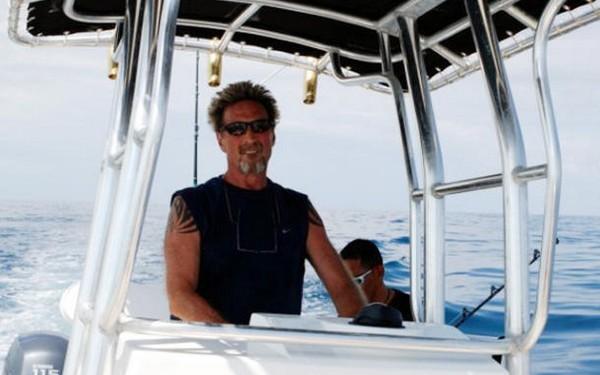 Founder of the McAfee antivirus softwares, John McAfee has been on the run for quite a while, trying to escape from the case of his neighbor's death. Officials in Belize were looking to question him about the case but McAfee has been avoiding them ever since. And now he's been arrested in Guatemala for entering the country illegally.
According to Reuters, "There is no international arrest warrant for McAfee." So, he will be expelled from the country for entering without proper papers. But, McAfee plans to stay there for his own safety by seeking political asylum in Guatemala.
After selling his company to Intel Corporation, the 67-year-old started his retirement plan, which didn't go so well. There were some rumors about him being involved with the local mob in Belize and the Police have also found some unlicensed firearms in his house after this incident.
[Source: Fugitive John McAfee arrested by police in Guatemala Cnet]
(All the images, trademarks, logo's shown on this post are the property of their respective owners)
Roshan Jerad Perera