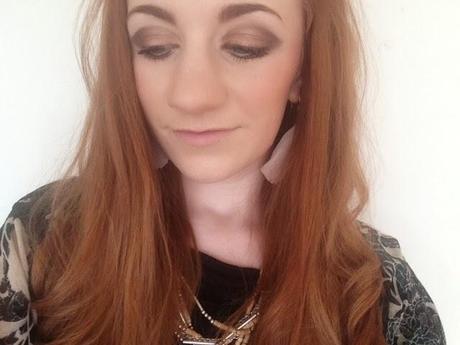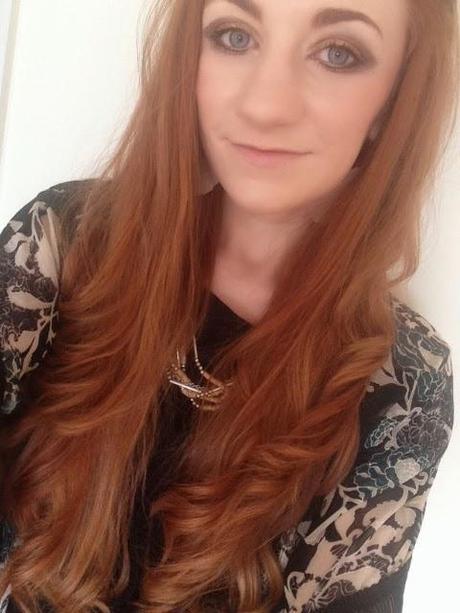 Mac Prep + Prime
MAC Studio Fix foundation - NC10
MAC Studio Fix powder - NC13Bourjois bronzing powderNYX Blush - MochaUrban Decay eye shadow primerUrban Decay Naked Palette - Sin & Toasted  NYX Smokey Eyes Palette (mid - dark gray shades)MAC gel eye liner - Extreme BlackBenefit They're Real mascaraNatural Collection eye shadow - Milk Chocolate (for brows)No7 brow gel - clear

Firstly I applied my Mac Prep + Prime  all over my face using my fingertips.  I then apply my MAC studio fix foundation all over my face using Real Techniques 'pointed foundation brush'. As this was an evening look, I applied a little more foundation over areas of redness and blemishes to build up the coverage. Then, I use a make-up sponge just to quickly pat over my foundation and give it more of a dewy look. Using a large powder brush, I dust a small amount of MAC studio fix powder all over my face - I find that if I use too much of this it can make my skin look dry. Then using Real Techniques 'buffing brush', I applied my bronzer from Bourjois I used a buffing brush as I feel it creates more of a contour, it really defines my facial features which is what I like in an evening look. I then applied my blush on my cheek bones to compliment the bronzer. I don't tend to use a blush during the day, however at night I like to as it gives my face some color.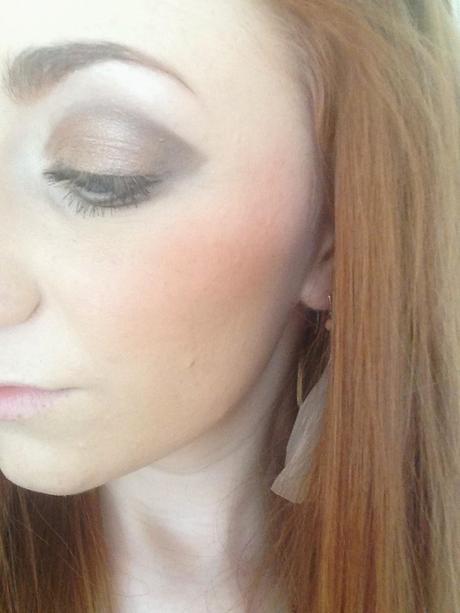 Next, onto my eyes. I start by applying Urban Decays eye shadow primer all over my lids. I then applied UD's Sin from the Naked Palette to the inner corner of my eye. I then used UD's Toasted from the Naked Palette and blended this all over the rest of my lid. Its a nice warm pink shade that has a lot of shimmer - perfect for an evening look. I then began to blend some mid to dark gray shades in the outer corner. I used quite a dark gray to create the winged look, then blended it with a lighter shade. I switched between a few different shades in my NYX Smokey Eyes Palette. I just continued to blend until I achieved the look I wanted. 
I then used MACs gel eye liner to line only my bottom lash line, as I didn't want a really heavy look. And I finally finished off my eyes with Benefits They're Real mascara. I then used a Natural Collection eye shadow and a slanted brush to fill in my brows. I then combed them through using a brow gel to help them stay in place.