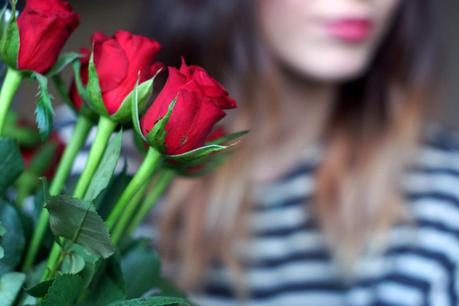 So yesterday was Valentine's Day and it's the second one I've spent with Andrew. We decided we would go out for a meal tonight rather than last night (we did leave it quite last minute in deciding whether or not to do something) since we probably wouldn't have got somewhere booked.
He did surprise me last night with a bouquet of roses which was really sweet. He's the first guy to buy me flowers and to start with roses is pretty something, right?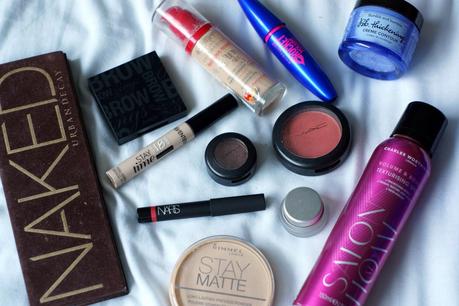 Tonight I've gone for a slight smoky eye with pink glossy lips - it's Valentine's so red or pink lips is a must! I started with my go-to foundation Bourjois Healthy Mix (I'm the lightest shade, 51) which is sadly close to running out. I may try the serum foundation to compare it to this formula when I do reach the end. To hide any redness or pesky spots I used Seventeen's Stay Time concealer which I'm really impressed with and it's been a good alternative to Collection's Lasting Perfection which I can't find anywhere at the moment! For my eyes I kept things reasonably neutral with the shades 'Naked' and 'Buck' from the Urban Decay Naked Palette blended across the lid, MACs's Satin Taupe in the crease and blended underneath and back to the Naked Palette for 'Virgin' to use as a brow highlight. I used Maybelline's Eyestudio Lasting Drama Gel Eyeliner across my lids and Maybelline's The Rocket mascara to add length and volume to my lashes. My eyebrows were filled in and defined with Benefit's BrowZings (in medium). A little sweep of Rimmel's Stay Matte powder, I opt for the transparent one so it doesn't add any extra color to my face, then MAC's Springsheen blush across my cheeks. NARS Velvet Gloss lip pencil in 'New Lover' from my Promiscuous set added a pop of color and a lovely shine to my lips completing my face and I moved on to my hair. Using the Enrapture Encode Totem Styler I gave my hair loose curls and added volume and texture with Charles Worthington's Volume and Bounce Texturising Spray and Bumble & Bumble's Thickening Creme Contour. They make a really great combination and even though it's only the second time I've used the Texturising Spray, I can tell we're gonna be good friends!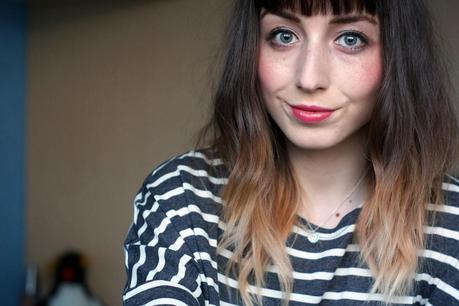 What did you do for Valentine's Day this year?
You can follow me on 
Bloglovin
 | 
Twitter
 |
 Facebook
 |
 Instagram | YouTube