Martinique has a few claims to fame. It's somehow believed that the first "Western" coffee plant was imported to Martinique from Ethiopia. This was in 1720 and it must have caused the Martiniquans to stay up later than usual and embrace whatever entertainment they could device. Not long after, a baby girl was born in the island town of La Pagarie, and named Marie Josephe Rose Tascher de la Pagarie. Somehow she managed to catch the eye of no one less than Napoleon, and she became Empress Josephine Bonaparte.
All that excitement enticed Draga to head for shore, and she left around noon. Remnants of fort St Louis and a beautiful old church just a few steps away from the ship lured, but Draga's idea of an afternoon out is to sit somewhere, drink coffee and look at people going places. An hour later she was back, soaking wet, mumbling that Fort de France is a joke; only shops and no coffee places.
As she paced nose-up top the mess room to finally get her coffee I couldn't help wondering what that cathedral looked like on the inside, or fort St Louis, or whatever happened to that first Western coffee plant that they imported to Martinique from Ethiopia.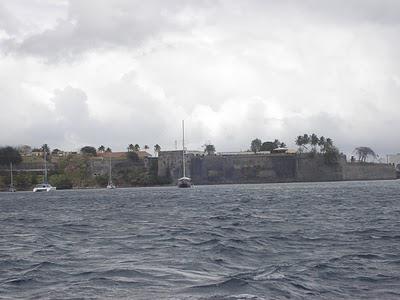 Fort St. Louis - Fort de France , Martinique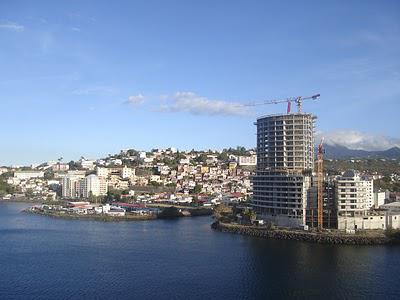 Fort de France , Martinique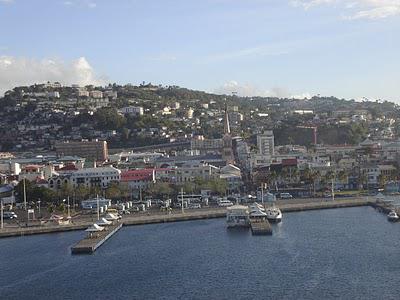 Fort de France , Martinique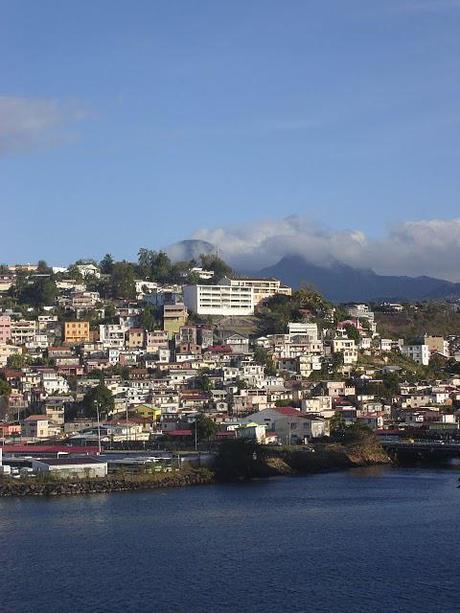 Fort de France , Martinique