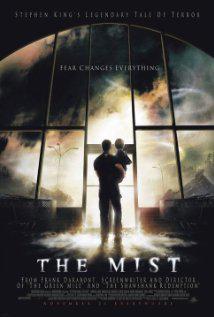 Photo: imdb.com


THE MIST (2007)
Section of the cinematic cemetery: Civilization unmasked out of fear of the unknown


Cause of (premature) death: Although it did well at the box office, reviews for this film were very average. It was dubbed somewhat-campy, but decent. The film was slow-burning and scares gradually escalated, and for those looking for something gorier and action-filled, this wasn

'

t it.


What its tombstone would read: A trip to the grocery store turns into a quarantine from an unknown, engulfing mist.


Why it should be revived: This film comes from writer and director Frank Darabont and novelist Stephen King, both of whom also brought us The Green Mile and The Shawshank Redemption. Darabont is also behind AMC

'

s amazing new zombie series The Walking Dead (you

'll

 notice near-half the main cast came from The Mist). While this film neither fail at the box office nor sank in the review, it did not receive half as much as the praise it deserved. It

'

s a brilliant story

—s

mart, suspenseful and surprising

—

with beautiful cinematography, and a shocking ending that you will never forget.