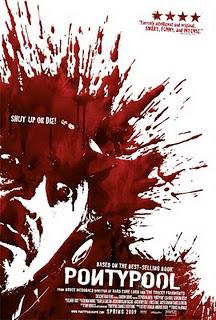 Photo: tribute.ca


PONTYPOOL (2008)


Section of the cinematic cemetery: Intellectual spin on the zombie horror


Cause of (premature) death: It

'

s a Canadian horror and the trailer doesn

'

t do it justice at all. It

'

s not possible to sell audiences on how terrifying and smart this film is without spoiling it.


What its tombstone would read: A radio DJ who tried to save a small town, only to drive it further into a zombie apocalypse.


Why it should be revived: The story is unlike any you

'

ve ever heard before, which within the zombie genre is especially a massive feat. Bruce McDonald

'

s directing is amazing, sure to interest you in his other work, if not make you an instant fan. The film makes use of a small budget seamlessly: almost the entire film uses one setting, which is not only appropriate but also helps heighten fear of the unknown. Interesting, innovative, compelling and creative, this film is by far the best zombie film I have ever seen.