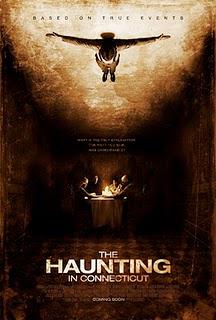 Photo: impawards.com


Section of the cinematic cemetery: Dark, ghastly, creaky-old-house mystery
Cause of (premature) death: The critics killed it. As if the Rotten Tomates rating of 17% wasn't bad enough, the top critic rating is 8%, dubbing it too cliché and corny.
What its tombstone would read: A boy who had cancer developed a connection to the "other side" when his family moved into a house with a dark history.
Why it should be revived: It made sense of a supernatural mystery like so many of the same genre fail to do (ie. by layering bizarre theories, or creating new, awkward perceptions of "reality"). However, while mainstream critics failed to recognize that this was an immensely detailed, chilling and complete ghost story, horror critics picked up on it. One critic says, "The Haunting in Connecticut is a rock solid, completely competent ghost story that's perfect for those of you seeking a disturbing evening at home," another called it "a decent, mystery/ghost story that has all the elements a modern poltergeist tale should." With disturbing flashbacks, unexpected frightening jumps and a narrative on several levels that come together in the end, this was one haunting done right.