Since many of us are staying at home a lot these days, there's a surge of at-home beauty devices sales, as reported by Business of Fashion, like LED face masks and sonic facial toners like the Bear by FOREO Sweden. They even launched it with a tagline: "The Skincare That Works So You Don't Have To." If you're curious about what this new cute beauty device does, keep scrolling to read my FOREO Bear review.
WHAT IS IT?
FOREO Bear is a toning device. It features superior microcurrent & T-Sonic™ pulsations that tighten & firm your skin for a youthful, contoured complexion. The Bear by FOREO Sweden is the only at-home microcurrent device that features Anti-Shock System™ - a unique integrated system that eliminates any chance of the microcurrent shocking your skin - making them the safest microcurrent devices in the world!
WHAT'S IN THE BOX?
The FOREO Bear and Serum Serum Serum are sold separately. But inside the box you'll get the Bear device, charging cable, holder, and a pouch to keep the device when you travel.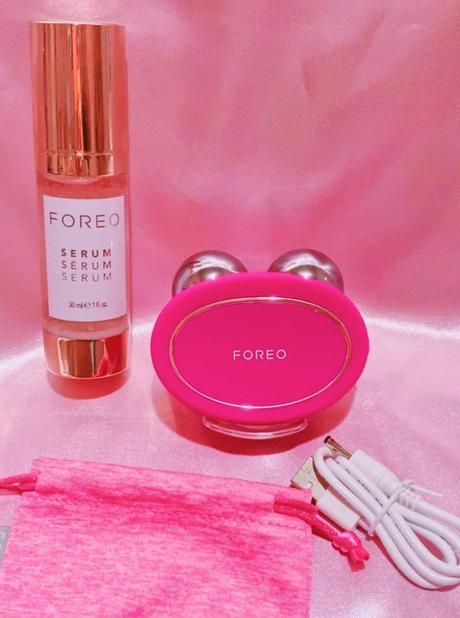 HOW TO USE?
You can opt to download the FOREO App (both available on iOS and Android) to connect the device. One of the benefits of connecting the FOREO Bear to the app is that it will give you a guided facial fitness routine to maintain a naturally-lifted look. You can do first, or every routine with being guided by the app, or use it without the app as well.
It is highly recommended that you use this with the FOREO Serum Serum Serum (yes that's really the name). You can also use other serums while you wait for your new FOREO serum to arrive if you run out. But if you do, I highly recommend using only oil-based formulas or anything both hydrating and moisturizing. Because water-based formulas maybe both, but it tends to get absorbed by the skin faster and mattifies. You will need your skin to be moistured throughout the treatment so the FOREO Bear will glide on much easier on your face. The difference of FOREO's own serum is it has micro-capsules that I think pops when rubbed on the skin which gives extra hydration and moisture.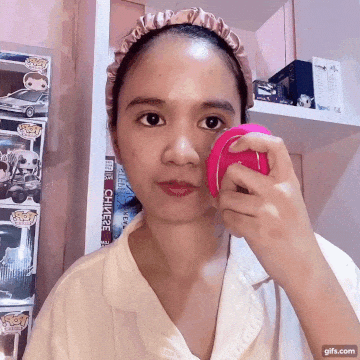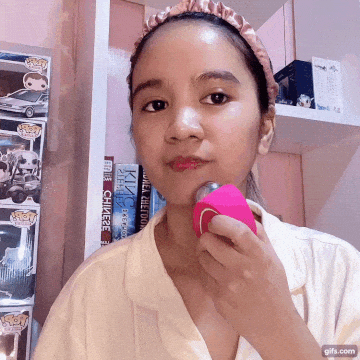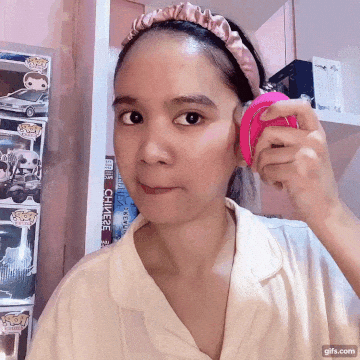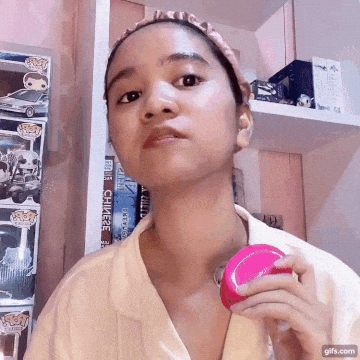 You can massage your cheeks, chin, forehead, and even your neck with the FOREO Bear.
MY EXPERIENCE
What makes the FOREO Bear sets apart from other at-home devices is that you can choose the microcurrent intensities, and the Anti-Shock System scans and measures the skin's resistance to electricity, and automatically adjusts microcurrent intensity to maintain a steady quality of treatment for maximum safety & comfort. As far as I know, no other at-home device, allowing you to experience a more personalized and effective treatment.
However, if you have inflamed acne especially if it's about to pop or any open wound on your skin, I suggest taking a break from using this device because it will STING!
Besides that, I really like how compact its design. You can take it anywhere with you. It's not bulky and won't take too much space. It's also easy to charge and it fits just right on my hands! It's not that heavy as well so using it for around 10 minutes is not tiring.
WHY YOU SHOULD ADD THE FOREO BEAR TO YOUR ROUTINE?
Two Words: FACIAL MASSAGE. Whenever I get a facial treatment from a spa, I really like how relaxing and beneficial the facial massage. It can help you:
Reduce the appearance of fine lines and wrinkles
Improve the texture of the skin
Relax muscle tension in the face
Aid in lymphatic drainage
Achieve glowing skin
Research from 2002 found that 59 percent of women who had a facial massage reported a feeling of freshness and rejuvenation. About 54 percent reported supple skin, while 50 percent experienced skin tightening. Plenty of anecdotal evidence suggests that stimulating your facial muscles can help tighten skin, relieve tight muscles, and boost circulation.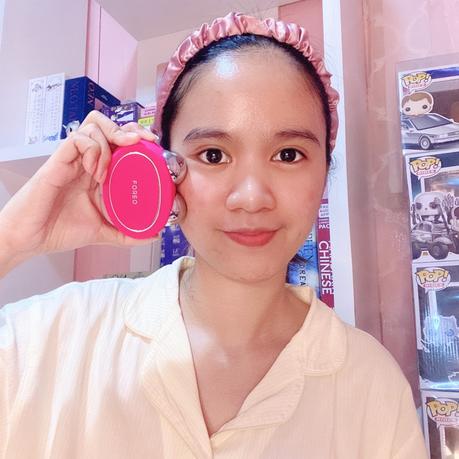 THE FINAL TAKEAWAY
The benefits of using the FOREO Bear extend well beyond contouring your face. It is also relaxing and has a lot of benefits as I mentioned above. Weekly or bi-weekly treatments (depends on you) could yield significant improvements to the skin than any other skincare products that would eventually have a long-lasting effect, in my opinion. I definitely think this is worth investing, if you have the budget.
WHERE TO BUY?
WHAT DO YOU THINK OF THIS FOREO BEAR REVIEW? HAVE YOU BOUGHT ANY AT-HOME BEAUTY DEVICE DURING THIS SELF-QUARANTINE?
**I received one or more of the products mentioned above for free in the hope that I would mention it on my blog. Regardless, I only recommend products I use personally and believe will be good for my readers. All thoughts and opinions are my own and not influenced by the brand or its affiliates.