Reblogged from Consortium of Defense Analysts: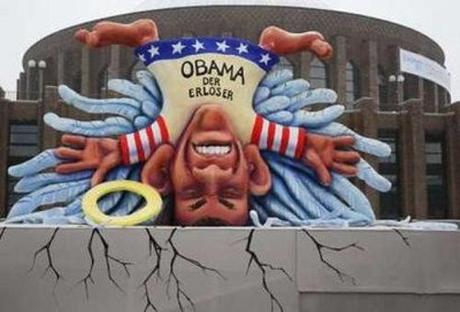 Sic transit gloria mundi
.
Even before he was (first) elected President of the United States of America, like many adoring Americans, foreign leaders and peoples across the world heaped praises on Barack Obama.
Who can forget the tens of thousands of Germans who mobbed him like a rock star on July 24, 2008 in Berlin?
Then is then, and now is now.
Read more… 840 more words
While we may derive schadenfreude from the POS being scorned by foreign leaders, their ill regard for him reflects also on America's overall national image and reputation.
Oh, woe.
Please, God, deliver from us from this scourge.
~Eowyn