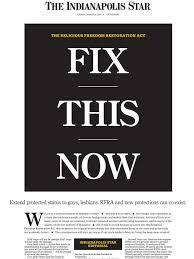 Here is that now famous Indianapolis Star front page with a strong editorial: it became a keepsake instantly.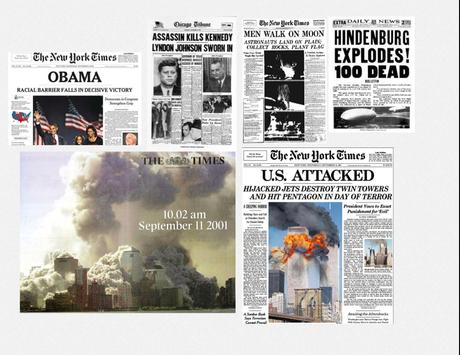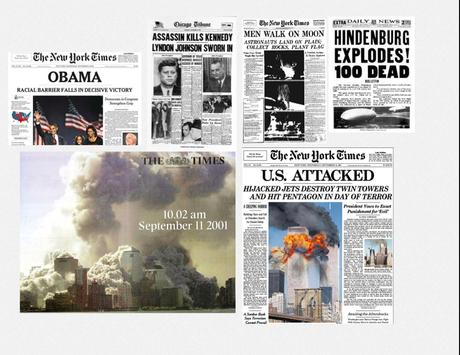 These are among the most famous "keepsake" front pages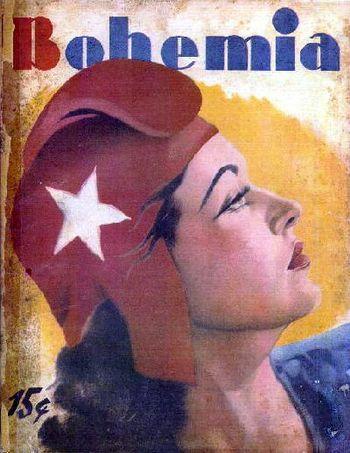 My dad kept dozens of old Bohemia magazines from Havana
Who does not like to flip through those books that compile the best of the front pages of whatever newspaper?
It is trip down memory lane all right.  The New York Times still probably makes some good money by selling front pages to people who wish to give themselves, or someone else, a specific date: their birthday, the day they got married, etc.  I remember how my father had collections of the Cuban Magazine Bohemia, a popular weekly published in Havana.  He always also kept pages of The Miami News and The Miami Herald with news of President Kennedy's assassination, not to mention Man Lands on the Moon.
But that was then. Now, in the era of at a glance journalism, the news comes and goes in a blink. What is a big headline at 10 in the morning is barely news 30 minutes later.  Of course, when there are monumentally big events, people want to preserve something about it. That is when the printed newspaper becomes the ideal platform. 
Recently, The Indianpolis Star ran an editorial on page one calling for immediate and definitive action "to prohibit discrimination in employment, housing, education and public accommodations on the basis of a person's sexual orientation or gender identity."
The front page became very popular nationally and it is for certain that many citizens, even those not subscribed to The Star, ran to get their copy of the printed Star as a keepsake.  A reader was quoted saying: "I hope my grandchildren will read this editorial one day, it is important that they do."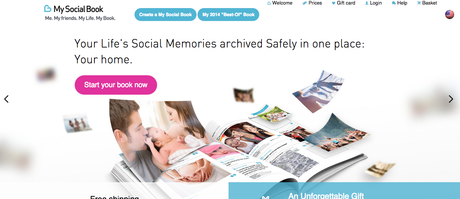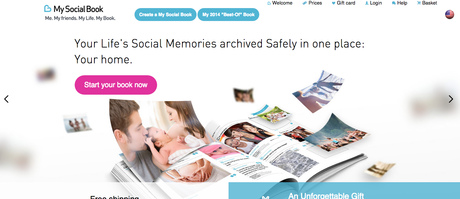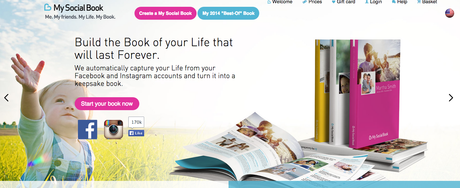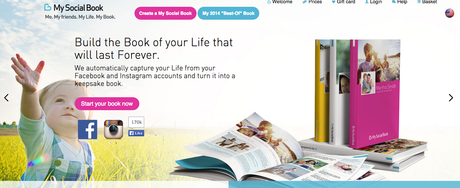 That is why I am not surprised that there is now an opportunity via My Social Book  for you to seect the "Best of You" in Facebook or Instagram, and have it compiled into a handsome book that you can get for yourself or present as a gift.
To find out more about it , I tapped into My Social Book's "create your own book" and was surprised that , once you link to your Facebook account, it presents you with folders that are assembled according to topics and dates.  Definitely there were many of those entries that I never wish to see again (eating a mango in India is exciting in one photo, but not 23), and sipping bubbly at the top of a Hong Kong hotel is nice the first time, but not 7.  Also, you may find people from your past that are not necessarily your favorite today, so why include them.  With My Social Book you have the ability to curate what your printed book will include, starting with the cover. You are the editor and publisher.
The first impression one gets when faced with the Facebook entries is that perhaps one is spending too much time with Facebook!  Probably true.
Take a look if you are interested.
For me, the fascination is that intersection at which two of the most popular social media outlets turn to print for the ultimate keepsake, the one that is not so possible via the fast and always there digital connections.
TheMarioBlog post #1754
Please enable JavaScript to view the
comments powered by Disqus.
comments powered by

Disqus