Chanel are known for their extremely high quality lipsticks and I am not one to disagree. I only have a small collection (2) but, they are enough to make me fall for their charms and rope me in. I am a big MAC lipstick lover, as explained in my previous post, but Chanel easily rivals that passion.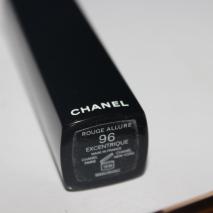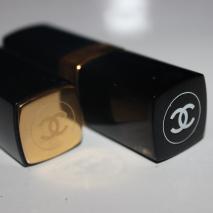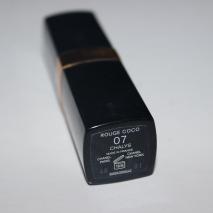 The shades I have are Excentrique from the Rouge Allure range and Chalys from the Rouge Coco Hydrating Crème lip color range. Both swaying on the coral/orange side and both absolutely gorgeous! They feel really comfortable to wear on the lips and I haven't noticed any issues with bleeding, which is a treat for any lipstick lover. The color range from Chanel is also something to marvel, but creates the hard choice of deciding which one you want to go for..oh, first world problems hey!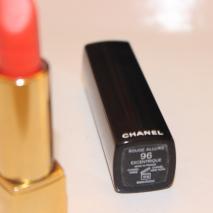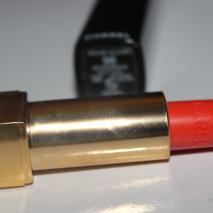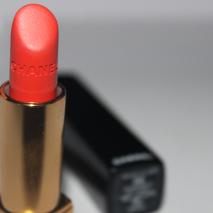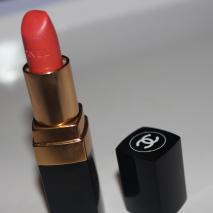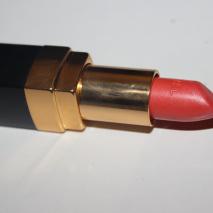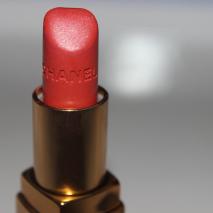 *First row of pictures is Chalys, a bright coral and second row is Excentrique a bright orange!
And then there is the packaging. Ahh – the sleek black and gold design, with those most lusted after CC's. Extremely classy for a not so classy bird like myself! The Rouge Allure range has the click and pop out method, which creates a lot of pleasure for a bit of a weirdo like myself. Get one and try it, you'll see what I mean! And then there is the added extra of the CHANEL embedded onto the lipstick itself, causing the dilemma of not actually wanting to use it, just so you can keep the ever so perfect look about it. I sound a bit of a geek there, but they really are a pleasure to have tucked neatly into your handbag, with the happiness you feel when you whack it out (oo-er!) and apply
Overall, Chanel get a 10 out of 10 from me for their lipsticks, elegant, pigmented and pretty! What more could a girl want? (A lot more lipsticks in my case).