(This is a sponsored post written by me on behalf of Tree Top.)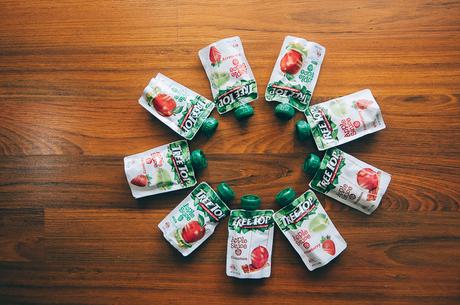 At his 2-year well visit, I confronted our pediatrician with The Concern.
"Hey doc? My kid eats….nothing. He is on a steady diet of granola bars and goldfish crackers. We have tried bribing, we have tried introducing one new thing a day, we have tried dipping sauces, we have tried adding vegetables to baked goods (50% success rate). Short of starving the child, I don't know what else to do. HELP."
The doctor smiled at me, and rattled off a bunch of mumbo jumbo like,
"As long as he's getting a few foods from each food group each week, he'll be fine."
"As long as he's gaining weight and growing, it's normal for them to be picky at this age."
"It's your job to give him food, it's his job to eat it."
I sighed in relief and went back to letting Everett eat granola bars for dinner, against my better judgment.
I know this is a phase. It has to be. I assume my kid won't go to college eating wheat thins and raspberries for lunch. I assume at some point in his childhood, he will eat a hot dog. I assume one day in elementary school, he will take a bite of a PB&J and not gag.
But today is not that day. And that's okay.
While I get frustrated at the long list of foods that Everett will not eat (hot dogs! chicken nuggets! mac n cheese! pasta! every other normal thing that toddlers eat!), at least there's a decent list of foods he will eat (granola bars! yogurt! cheese! crackers of any kind! fruit! smoothies!).
It is difficult to feed a child who changes his mind constantly. One day Everett loves grilled cheese; the next day he can't stand it. He ate waffles every single day for a month, then didn't touch them for a year. It makes no sense.
HOWEVER. The one food I can always count on is applesauce. Everett has loved those applesauce pouches since he was practically a baby, and it is the ONE food item he will say yes to, 100% of the time. When he's sick? Pouch it. Sad? Pouch it. Having a hard day? Pouch it. Give that kid an applesauce pouch, and he is good. to. go.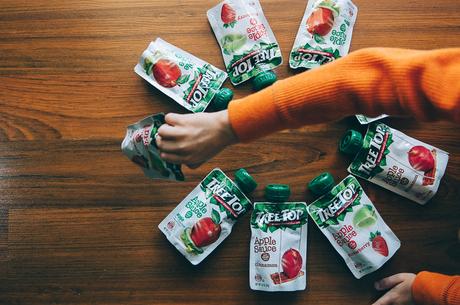 His all-time favorite? Tree Top applesauce.
We love Tree Top because they use real fruit. Their squeezable pouches are perfect for snacking on the go, and I love that they don't make a mess.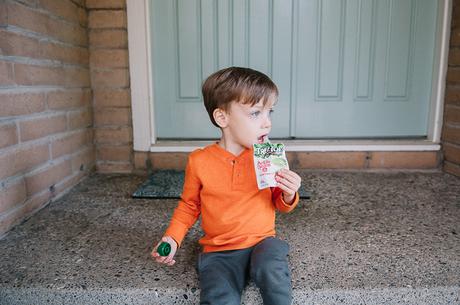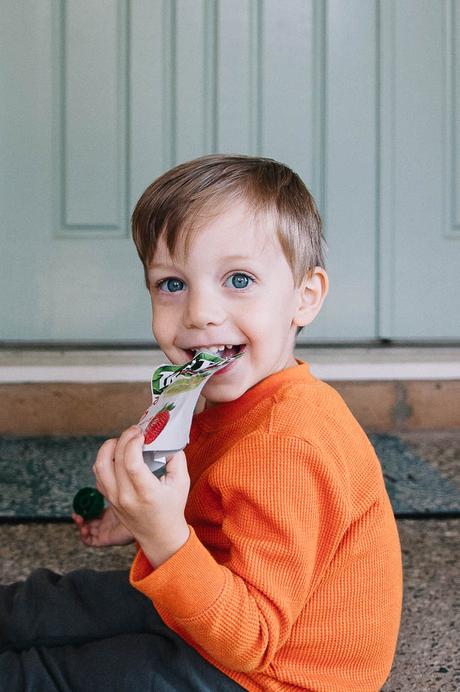 Tree Top is teaming up with KidsGardening.org to help change the world by growing the next generation—one child, one school, and one community at a time. For every purchase of Tree Top Apple Sauce Pouches, they'll donate $1 to KidsGardening.org to help fund community garden projects across the country. Bravo.
Today, Tree Top is giving away an adorable gardening pack, which includes: a Red Tubrug pail, Kids gardening gloves, Watering can, Soft touch hand tool set, Favorite Five Sprouting seeds, and, of course, Tree Top Apple Sauce Pouches. Enter below for your chance to win!
a Rafflecopter giveaway
This is a sponsored post written by me on behalf of Tree Top. As always, thanks for supporting the sponsors who contribute to my coffee + babysitting fund.