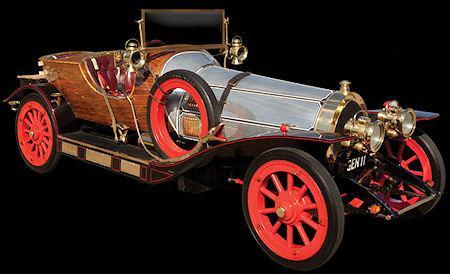 Chitty Chitty Bang Bang is a 1968 musical film with a script by Roald Dahl and Ken Hughes, and songs by the Sherman Brothers, loosely based on Ian Fleming's novel Chitty Chitty Bang Bang: The Magical Car. Now that car is for sale on eBay. The car is powered by a Ford 3 litre V-6 engine mated to an automatic transmission.
Chitty Chitty Bang Bang
rolled out of the workshop in June 1967 and was registered with the number plate 'GEN 11' given to her by Ian Fleming.
The vehicle is being offered by Profiles in History, a dealer in historical manuscripts and original entertainment memorabilia. The current bid is $1,000,000.
The Presurfer