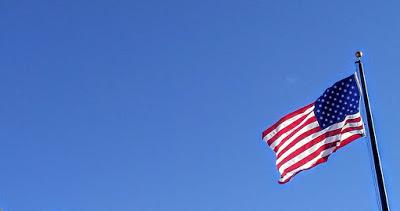 For Veterans Day, for all our Veterans out there, a list of all the restaurants and businesses offering free or reduced items for you across the city and metropolitan area today.
Ameristar Casino Hotel Kansas City: Complimentary lunch at Horizons Buffet from 11:30 a.m. to 3 p.m. Friday, Nov. 10.
Applebee's Neighborhood Grill & Bar: A free dish from its "Thank You Meal" menu
Back Yard Burgers: Free Back Yard Classic Burger
Bar Louie: Free flatbread or burger
Barley's Kitchen + Tap: Free entree
Blue Moose Bar & Grill: Free entree
Bob Evans: $5.99 breakfast from a select menu
Bonefish Grill: Free order of Bang Bang Shrimp
Buffalo Wild Wings: Free order of wings with a side of fries
Carrabba's Italian Grill: Free appetizer with the purchase of an entree and Coca-Cola product
Chili's Grill & Bar: Free Old Timer cheeseburger, chicken bacon ranch quesadillas, chili or soup with salad, or Cajun chicken pasta
Chipotle Mexican Grill: Buy one/get one free
Chuck E. Cheese's: Free personal pizza
Coco Bolos Wood-Fired Grill & Cantina: Free entree
Cost Plus World Market: 20 percent off entire purchase (alcohol not included).
Cracker Barrel: Free slice of double chocolate fudge Coca-Cola cake.
Decadent, A Coffee and Dessert Bar: Free slice of pie
Denny's: Free build-your-own Grand Slam
Dickey's Barbecue Pit: Free meal
Dollar General: 11 percent off purchases
Donutology: Free glazed doughnut from 6 a.m. to 11 p.m.
Dunkin' Donuts: Free doughnut
Famous Dave's Legendary Pit Bar-B-Q: Free lunch combo
54th Street Grill: Free meal (up to $12). Dine-in only
Firebirds Wood Fired Grill: One complimentary military entrée with the purchase of an entree on Nov. 10.
Freddy's Frozen Custard & Steakburgers: Free combo meal coupon good through Nov. 30
Golden Corral: Free dinner from 5 to 9 p.m. Nov. 13
Grimaldi's Coal Brick-Oven Pizzeria: 15 percent off on Nov. 10 and 11.
Great Clips: Free haircut on Nov. 11
Hereford House: Free entrée (up to $20) with the purchase of a second entrée at lunch and dinner. Hours vary per location.
Hooters: One free meal from a select menu
Houlihan's Restaurants: Free meal from a special menu
Hy-Vee: Free breakfast
HOP: Free red, white and blue pancakes
Kansas City Zoo: Complimentary admission
LaMar's Donuts: Free doughnut and 12-ounce coffee.
Little Caesars: Free lunch combo ($5 value) from 11 a.m. to 2 p.m.
LongHorn Steakhouse: Free appetizer and 10 percent off the total bill from Nov. 10 to 12.
Main Event Entertainment: Complimentary $10 FUNcard that can be used on all Main Event games, and one free entrée from the special Veterans Day menu.
Minsky's Pizza Cafe & Bar: Free 6-inch Philly cheesesteak, fries and a soft drink, dine-in only.
Muscle Maker Grill: Free meal
Museum at Prairiefire: All access for veterans and their guests
O'Dowd's Gastrobar: Free entree
Olive Garden: One free entree (five to choose from) with unlimited soup or salad and breadsticks, dine-in only.
On the Border Mexican Grill & Cantina: Free lunch combo
Outback Steakhouse: Free Bloomin' Onion and free Coca-Cola drink
Pie Five Pizza Co.: Free pizza
Pinstripes, Prairiefire: Free entree up to $20.
Porto do Sul: Free Harvest Table, for lunch only Nov. 10 and 11.
Price Chopper: 25 cents off per gallon (or 500 points toward food savings) on veterans' next fill-up at QuikTrip (up to 20 gallons). Veterans need to bring their Chopper Shopper Rewards Card to one of the stores on Nov. 11 to receive the discounts.
Red Robin Gourmet Burgers and Brews: Free Red's Tavern double burger with bottomless steak fries
Red Lobster: Free appetizer or dessert.
Rock & Brews Restaurants: Free pulled pork sandwiches Nov. 10.
Ruby Tuesday: Free appetizer
Scooters Coffee: Free cup of coffee
Shoney's: Free all-you-care-to-eat breakfast bar from 6 to 11 a.m.
Spin Neapolitan Pizza: Free Mini Mia pizza and salad or soup combo
Sport Clips: Free haircuts
Starbucks: Free tall coffee
Stroud's, Fairway and Overland Park: Free entree
Texas Roadhouse: Free lunch from a select menu
Topgolf: Free basic lifetime memberships if veterans sign up on Nov. 11, as well as 10 percent off gameplay and 20 percent off other memberships.
Twin Peaks: Free menu item from a select menu on Nov. 13.
Yard House: Free appetizer, dine-in only.
YaYa's Eurobistro: 20 percent off purchase and a $10 bonus card.
Zarda Hickory Pit Bar-B-Q: Free pulled pork sandwich, side and medium drink from 11 a.m to 2 p.m.
And for a national list:
All the Restaurants Where Veterans and U.S. Military Eat Free This Weekend
Then, additionally, there is this:
All US national parks are free on Veterans Day
Happy Veterans Day.