How was everyone's weekend?   We've been getting some beautiful, summertime weather lately and it's such a nice change after that long winter.  So we definitely enjoyed some sunshine. As well as my mother-in-law's 50th birthday.  
I offered to help with her party by putting together a dessert table and helping with some of the decorating. She loves our football team, the
Saskatchewan Roughriders
, so she really wanted to celebrate with some fun football and team inspired decor.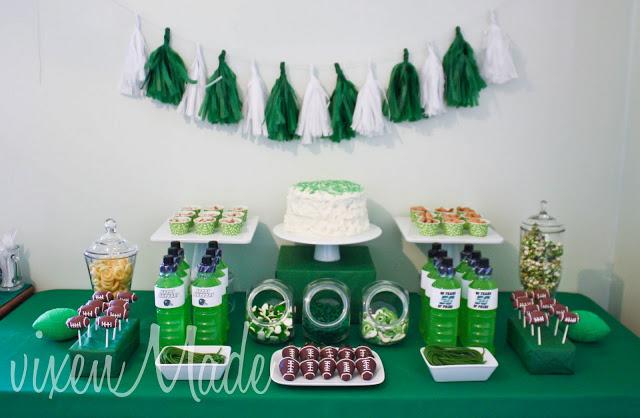 It was pretty fun putting it together, their colors are green and white and I added in a few football elements, too.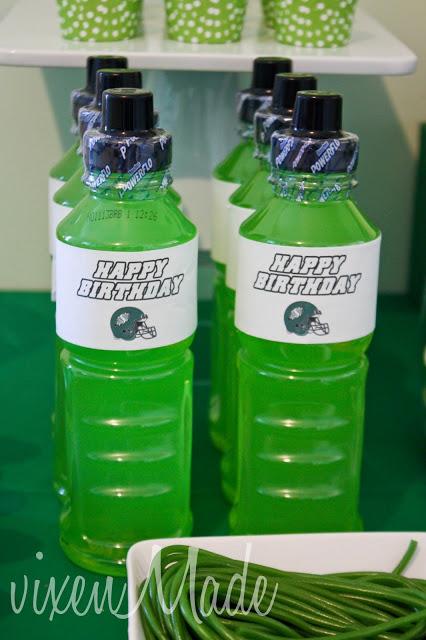 I created some custom made signage like these water bottle labels especially for her.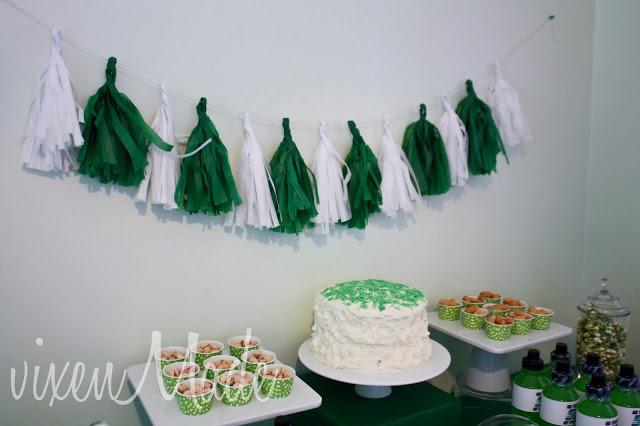 I used a simple tassel garland for the backdrop mainly because I liked how much it reminded me of pom poms.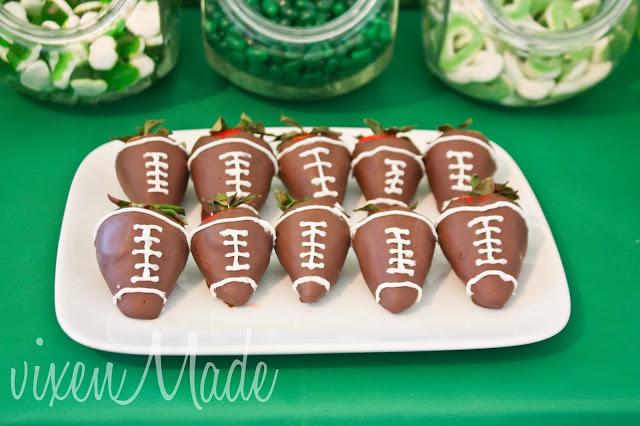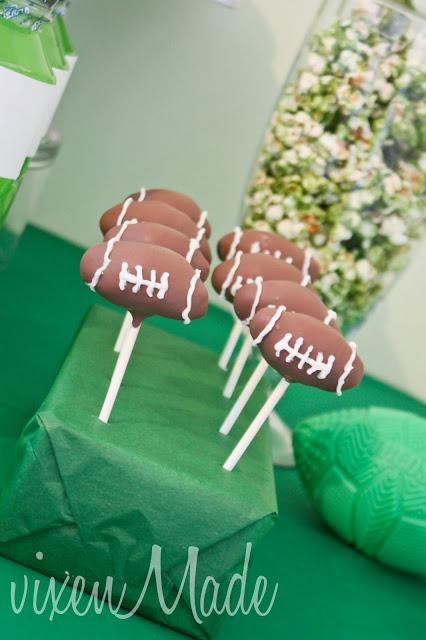 I went with some of her favorites for the treats, such as jelly beans, gummy candies, popcorn, pistachios and cake pops.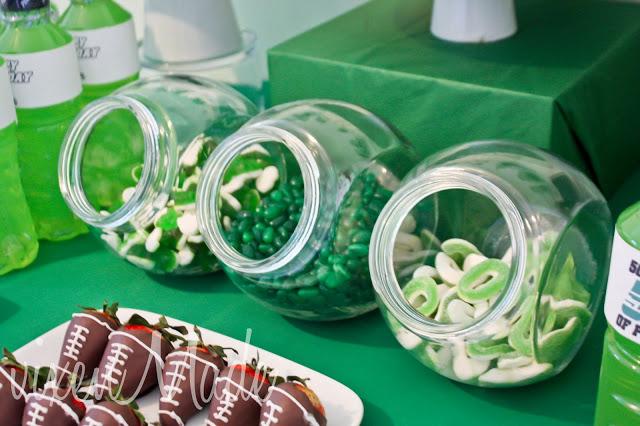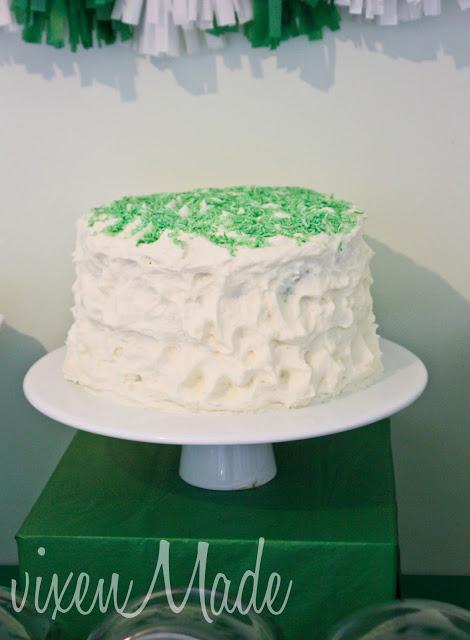 Even my husband helped out by whipping her up a cake and making the popcorn.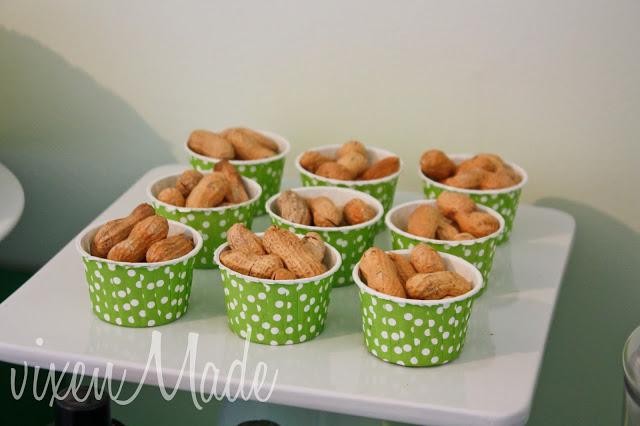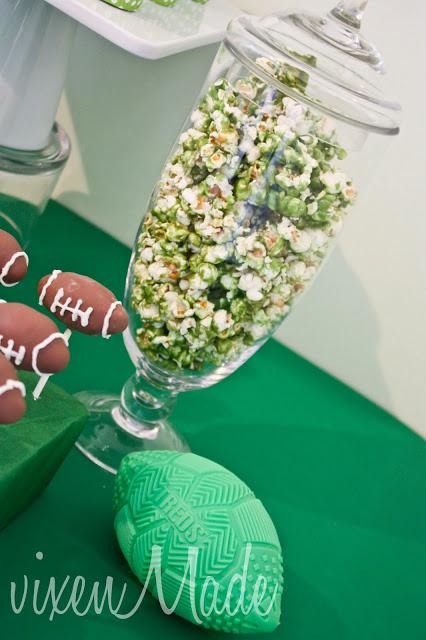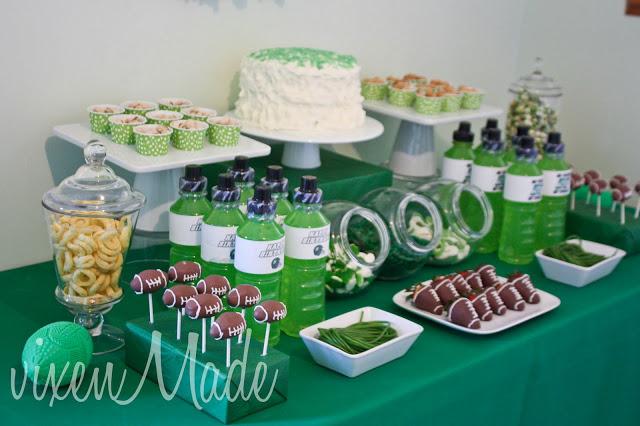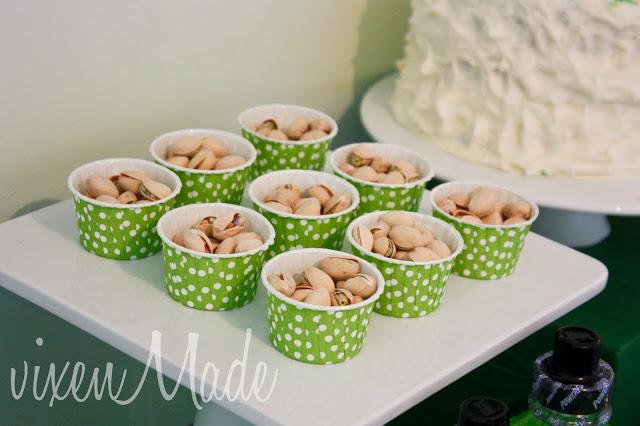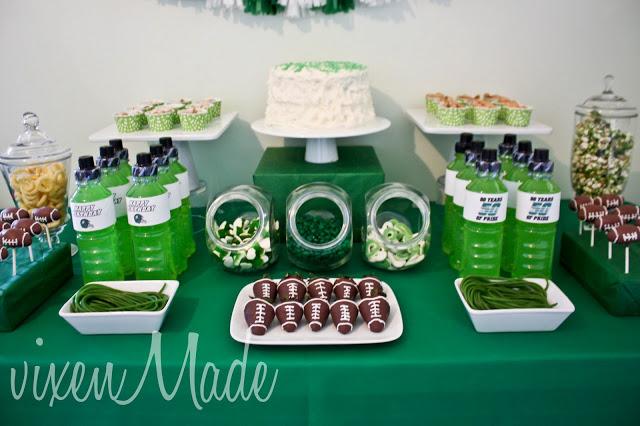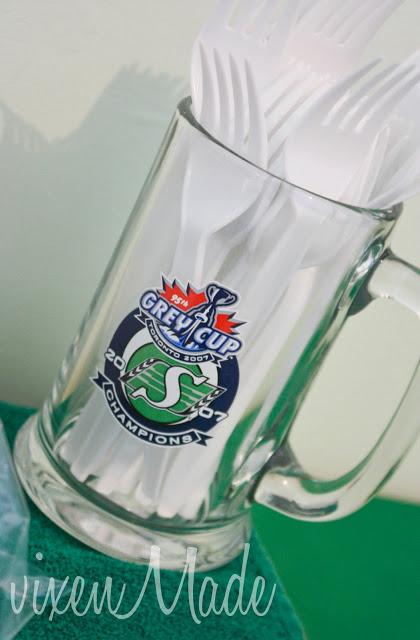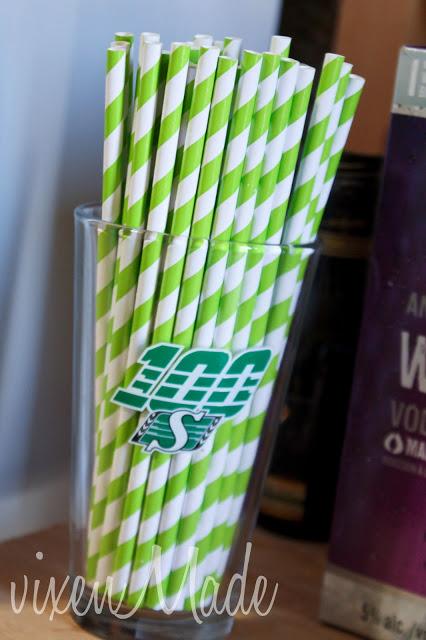 These were the other signs I made for her.  I went with some of the Roughrider logos and sayings.  I changed the '100 years of pride' to 50 for her 50th, too.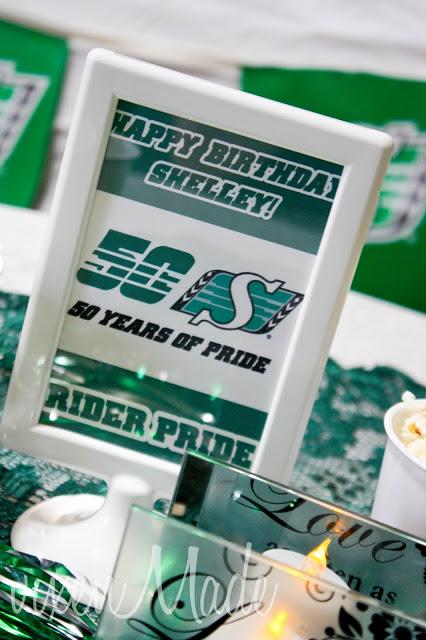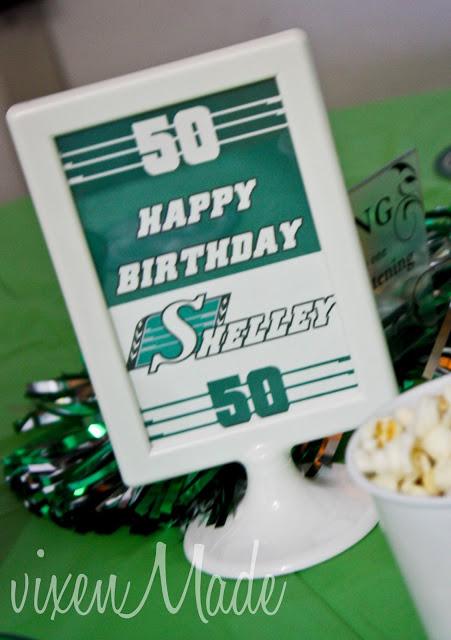 Chocolate mints were a request, so we handed them out as party favors.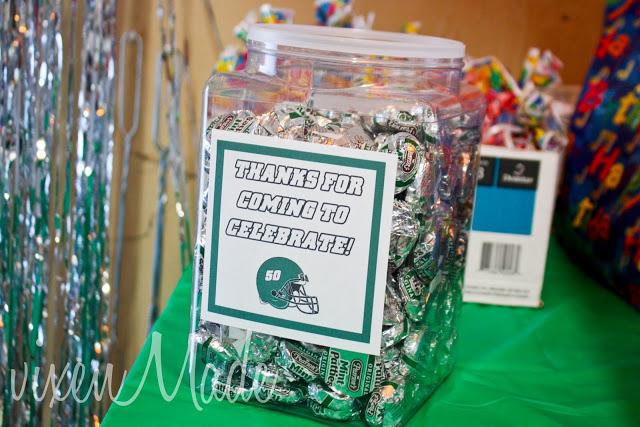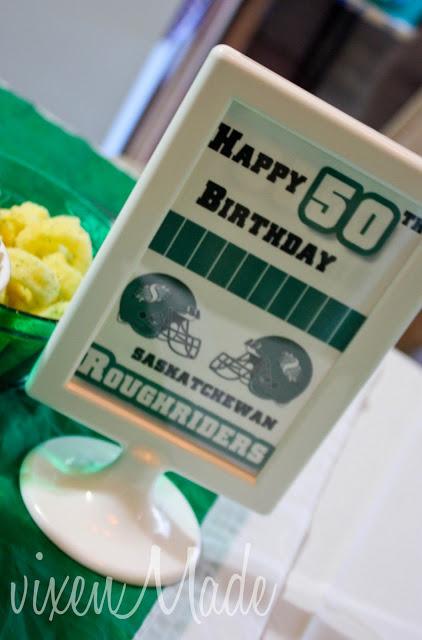 My husband also cut up an infamous watermelon helmet filled with fruit.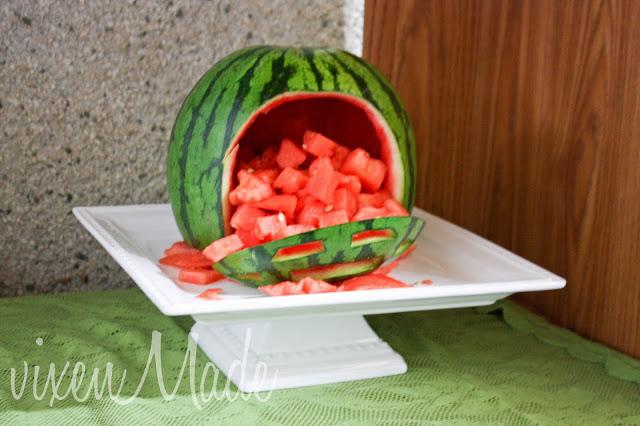 We also played a few games, a trivia game and also the football toss proudly made my husband once again!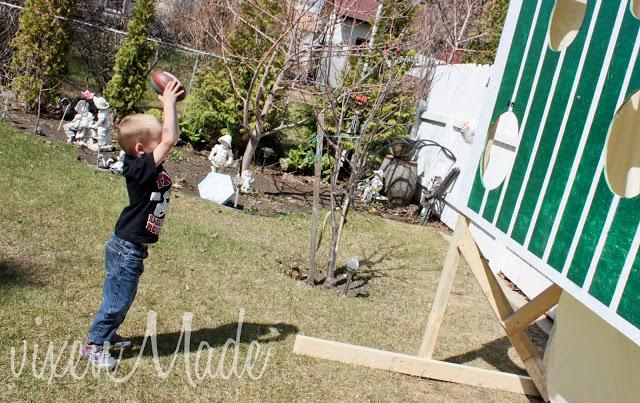 The kids loved it!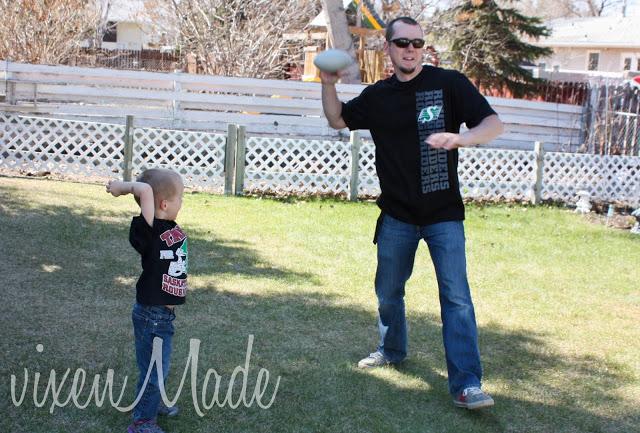 And, of course, we were all to wear our 'rider gear'.  So here's us in our shirts!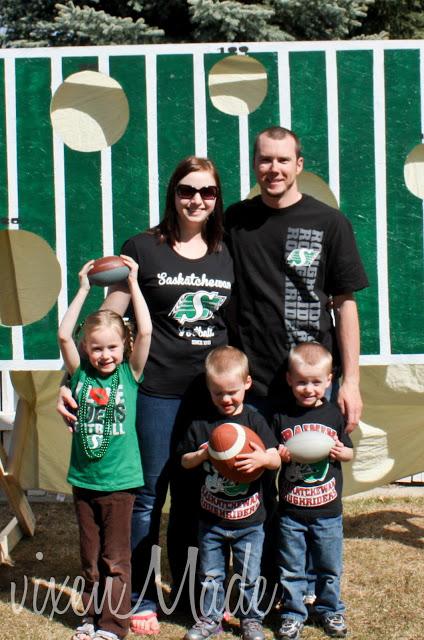 Thanks so much for stopping by!  Hope you have a great week.

I link up here!