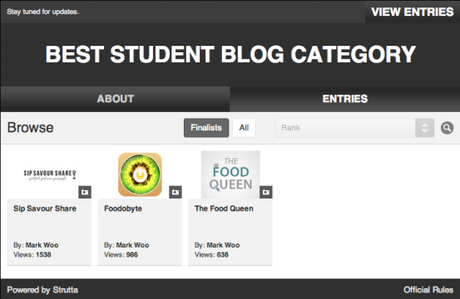 That's right everybody.  We did it!  Foodobyte is in the Top 3 for the Best Student Blog!
Thank you all so much for voting, sharing and just showing your support for Foodobyte.  It's incredible, and I never expected anything like this to happen to me.  I'm just so grateful for everyone and everything :)
Again, thank you all so much!  Hope everyone enjoys their weekend! TGIF!