Since junior burger was born, finding solid blocks of time to write (in between washing a million clothes, cooking and working part time) without interruption has been a challenge. I've been thinking about blogging A LOT, don't think it counts but I've drafted numerous posts in my head
This lack of time has bugged me as I love sharing my foodie cravings. So last month I headed along to Problogger (a conference for bloggers) where I learnt from far busier bloggers that with smaller windows of time, I have to make the most of my time to do what I enjoy and focus so I can blog in the time I have.
So here I am now, typing away this new foodie musings post with Channel V singing away in the background whilst junior burger is sleeping. You'll start to see these posts pop up every so often. It'll be about what I'm thinking at the time, a feature that is inspired by blogger Eat Meets West's Head & Heart and Kelly Exeter's On My Mind posts which I absolutely love.
What I'm passionate about right now…
There's a lot of buzz in Perth with all the new venues popping up everywhere. I am the first to admit I LOVE the vibrancy it brings into the city but I'm also sadden by all the existing venues which are closing because there's not enough people to go around. I am hopeful that once everyone has tried all the newbies that the old gems are still around. So I'm making a conscious effort to support existing restaurants and venues that have been consistently good to me.
Buying locally and supporting Western Australian farmers is also on top of my list. I only want to buy the freshest produce for my two burgers (even more so after reading all about Nanna's frozen berries) and at the same time support our slowing economy.
What's been making me think…
Finding baby friendly cafes and restaurants has been a good challenge for me and finding ones that are open after 4pm are even tougher! Catch-ups with my girlfriends are now mainly at cafes with babies during the day and I have to say finding good coffee and cake at a venue that is baby and pram accessible ain't easy!
I've said good bye to those funky tight spaced cafes and traded it for spacious, cool cafes (air con, fans or shade will do) with outdoor seating in case junior burger plays up. My list of baby friendly cafes with good coffee and cake is building so for those of you in the same "first time mom addicted to coffee" boat like me – watch this space as I'm working on a new post to house this list! Sherbet in Maylands is my favorite at the mo and the coffee van at Yokine Reserve brews a good coffee too.
Deciding on my Top 5 Perth Eats – my last Top 5 Perth Eats featured my favorite eats from October and November. Since then I've accumulated so many favourites to pick from! Serves me right for leaving it so long this time round – I promise to get on top of it this month!
What I've been doing…
Curating food competitions – I love that burger boy and I decided to open up a food business as curating food competitions are so much fun. These are some pics from our Dough Art competition at Hyde Park Fair, I am so impressed at what kids can create with a bit of dough!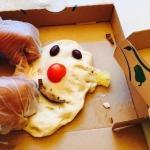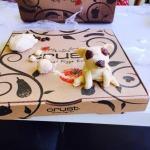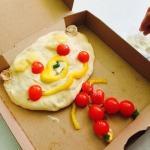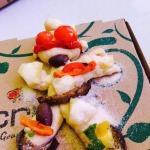 Cooking for junior burger – it's so exciting to see junior burger enjoy food as much as I do. I've been working my thermomix pretty hard. Even though burger boy and I are the biggest meat eaters, junior burger has been a vegetarian up until last week
Drinking coffee – I think I'm drinking almost as much coffee as I use to whilst working full time in the city – before it was to stay awake, now it just absolutely relaxes me!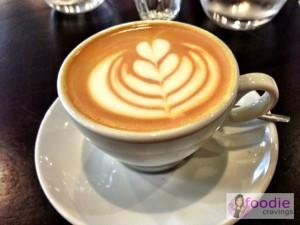 Organising life – reshuffling and reprioritising so I have more time to do what I love!
So that's my foodie musings for this month, better publish this before it becomes another one of those posts which stays in my head or drafts