Grilling is synonymous with Fourth of July. The idea of throwing some meat on the grill and spending an afternoon with friends and family outside in the yard just screams patriotism. I am personally a huge fan of barbecue, love cook outs and definitely look forward to chowing down on some delicious burgers and hot dogs this Fourth of July.
But grilling is not just an American tradition. In fact, many other countries have been cooking up various meats over an open flame for decades. The world is filled with great grilling.
The South Africans love to grill, or as they call it braai. In fact, they have a National Braai Day in September. They love to grill boerewors (a kind of sausage), as well as steaks, chicken and chops. When I visited South Africa, our friend took us to a restaurant that specialized in braai. Since we didn't know much about the meat selection, our friend took care of ordering, and a few minutes later we were served a wooden plank piled high with smoked chicken and steak, as well as liver, heart and kidney.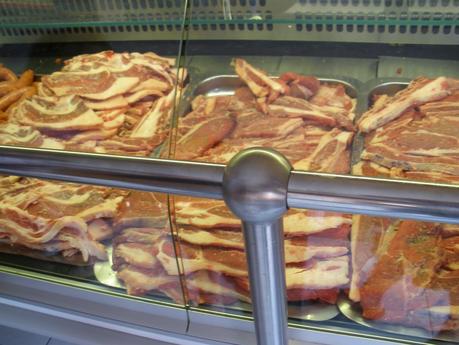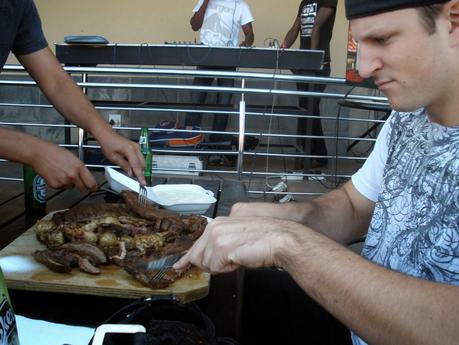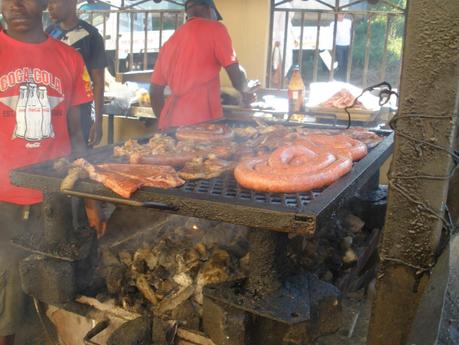 Braai in South Africa
If you've been to a Latin-style restaurant, you've probably seen "asado" somewhere on the menu. This is the South American word for grill, so when you order carne asada, it's just grilled steak. Asado is huge in South America. It's just a wood fire, burnt down to coals, topped with metal crosses that hold chunks of meat. The meat doesn't need much, just salt before and during grilling. Obviously, you can add a marinade if so desired, but all this meat really needs is a little salsa, and you've got one delicious meal.
Everyone loves a good kabob, and in Southeast Asia, they cook up their own version called Satay. It takes many different forms depending on the region. You can find cow and goat meat boiled and grilled from Western Sumatra, or tenderized water buffalo meat covered in coconut-milky sauce from an area in Java. All meat is strung together by a skewer and grilled over a fire.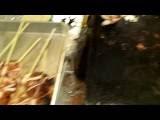 A major part of Japanese cuisine is Hibashi, a form of cooking meat, veggies and noodles over a grill. It's the main form of cooking in many restaurants across the country, and people love to watch as grillers mix up scrumptious bowls of food. The video above gives you an idea of this form of grilling.
There are plenty of other
styles of grilling going on all over the world
, from Chuanr/Char Siu in
China
to Mangal in the Middle East. While I'll be enjoying some classic American grilling this evening – hamburger, hot dogs and sausages over a charcoal or gas grill – I definitely look forward to trying some of these other specialities sometime in the future.