Let's begin, shall we? I touched down in San Francisco, California at 1:50pm on Friday. If you can believe it, I was even tired then, and as these blogger festivals always go, I never fully recovered. I just don't allow myself to rest enough when I'm in another city--there's too much to see and do and taste. Ah well, we were kept properly fed and caffeinated and even boozed the entire weekend.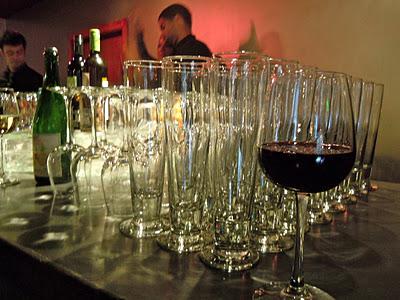 Anyway :) I relaxed a bit once I made it to my apartment. Then, I unpacked, recorded a vlog, and got myself ready for part one of the Foodbuzz activities: the Welcome Reception and Awards Dinner. Around 5ish, I strolled over to the hotel to meet Kailey, Gabriela, Ilana, and Aubrey and take the bus to the Terra Gallery. We were served wine upon arrival.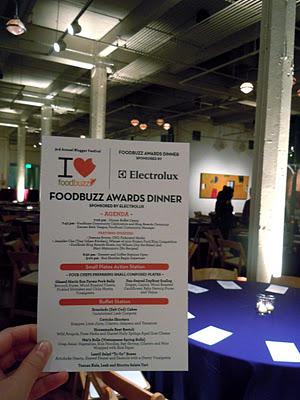 There were also quite a few hummus-laden appetizers (courtesy of Sabra) but I was saving myself for the buffet-style dinner ahead.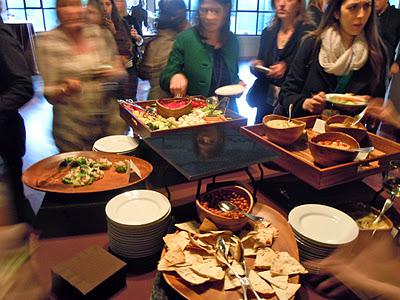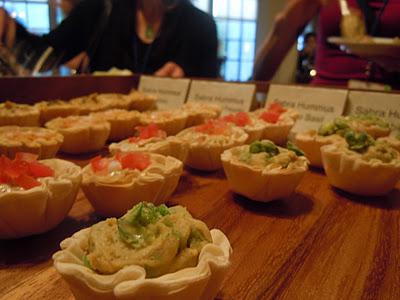 We spent an hour or so mingling; I was able to catch up with Annelies, reunite with Melissa, and meet the beautiful Mama Pea. And then, we went upstairs...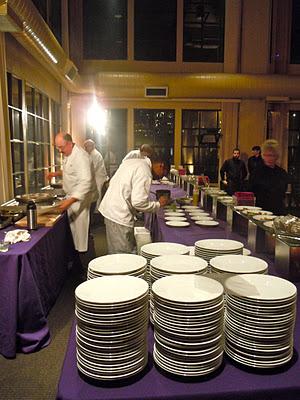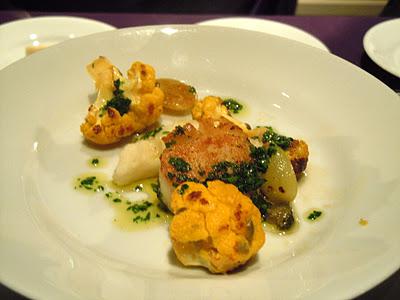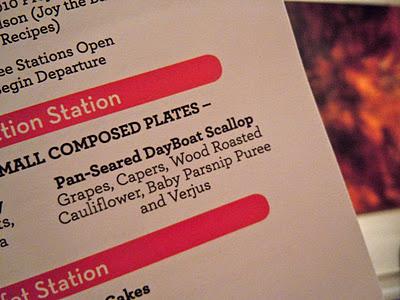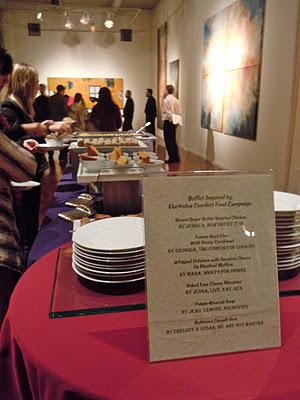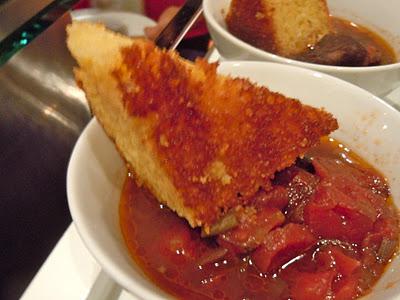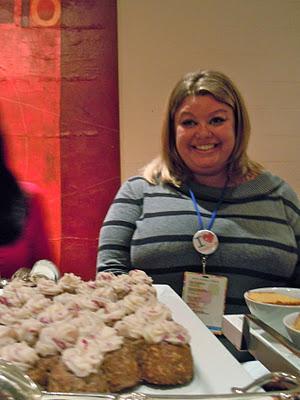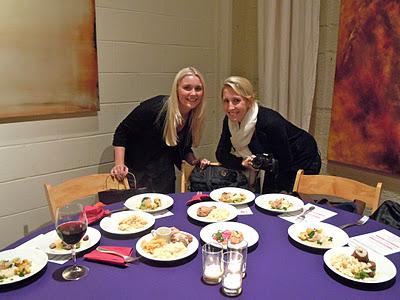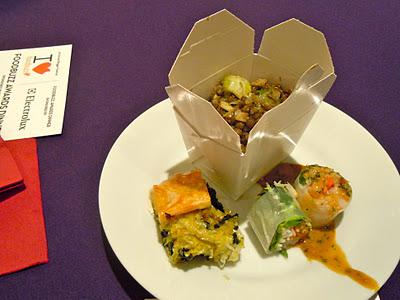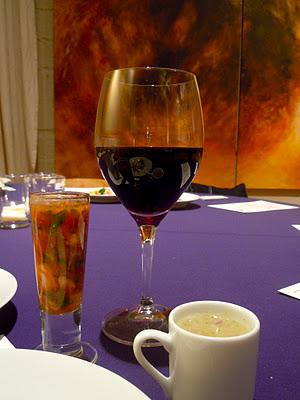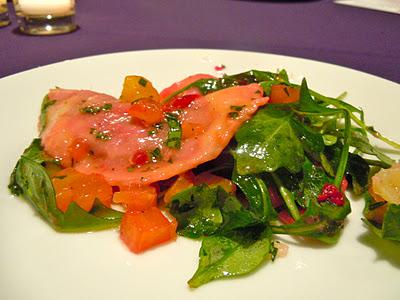 I generously helped myself to Pan-Seared Dayboat Scallops, Lentil Salad, Mai's Vietnamese Spring Rolls, Tuscan Kale, Leek & Ricotta Salata Tart, Ceviche Shooters, Potato-Broccoli Soup, and 
Housemade Beet Ravioli
. Delicious.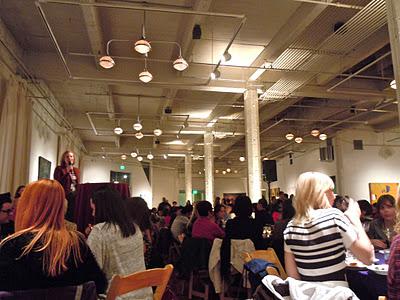 As we finished our meals, Foobuzz staff and fellow bloggers took the stage for the awards ceremony. Congratulations to the winners, especially Angela for Best Overall/Veg Blog, Jenna for Best General Cooking Blog, Holly for Best Writing Voice, and Mama Pea for Best Family Blog. I love that I've met each one.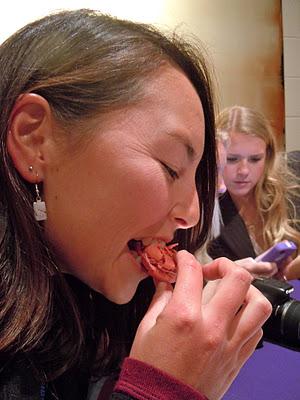 Finally, dessert. I was very concerned with how and when this course would take place but was ultimately pleased with the execution. And, of course, the selection: Heirloom Pumpkin Tart, Creamy Italian Nouget and Valrhone Chocolate Ganache Bites, Colorful Christmas Macaroons (Melissa's first!), Chocolate Coffee Cream Star Cookie Sandwiches, Mascarpone Cheesecake, and more.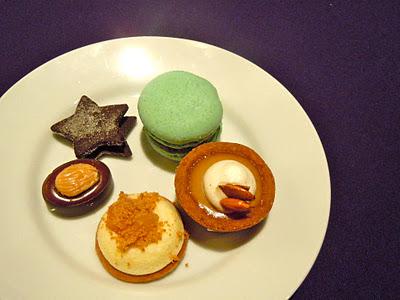 If it looks like a lot for one meal, it was, and so was each one that followed. There were so many amazing options, I couldn't have helped myself. Thankfully, I'd like to think my mile to and from my apartment paired with daily urban hiking (term courtesy of Annelies) made up for it. And even if it didn't, it was still only one weekend, one wonderfully hedonistic weekend. To be continued...