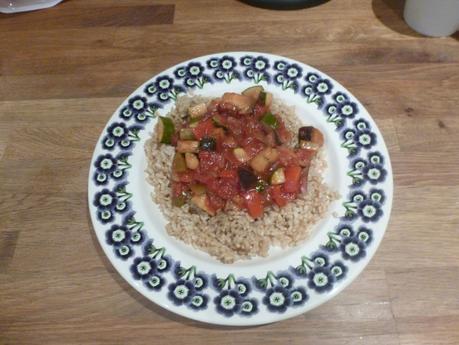 I feel as though I have got food on my mind all the time at the moment.  I have just signed up for Live Below the Line I've done it a few times now, in fact I think I've done four out of the five years it has been going.
The other day I made a huge pan of Ratatouille and while I was dishing up my meal for the evening ..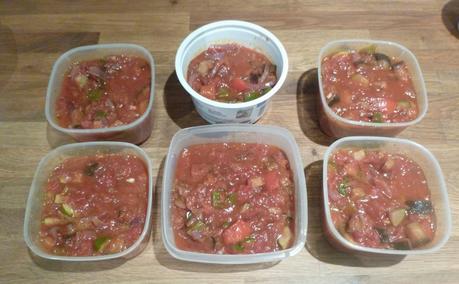 ... and then portioning up one for the following evening and five for the freezer I wondered if this would be feasible as a good evening meal for during the Challenge.
Nope, I don't think I would be able to manage it, an Aubergine alone is 75p, then two Peppers, three Courgettes, three onions, three tins of tomatoes ... it all starts adding up.  But I do think that I'll do something along these lines for my evening meals during the challenge.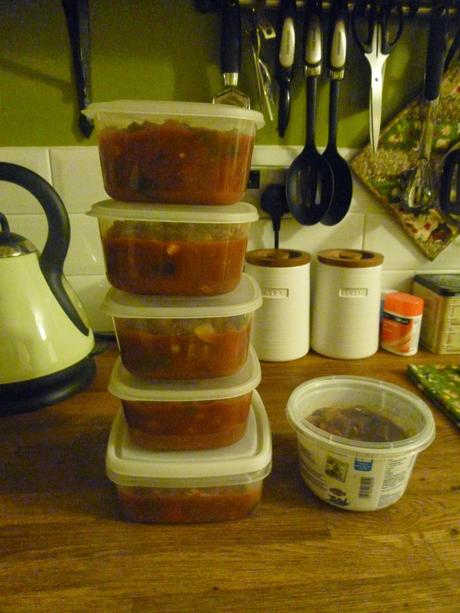 At least I know I'll be eating well this week and next :-)
If you're interested in getting involved yourself this year, and it now runs in the UK, Australia, the United States, New Zealand, Canada and Columbia ... wow this thing is growing nicely, you can follow the link in the first paragraph to take you to the general page to learn more about it.
This year I have decided to try and raise money for Action Against Hunger, they help hungry people wherever they are in the world in times of real emergency.  My donation page is here and I'll put a permanent link on the sidebar once I'm properly into things.  In the meantime you can pop over and take a peek if you want to.
I'm not sure how I'm planning to do it this year, but as ever you'll be the first to know.
Sue xx