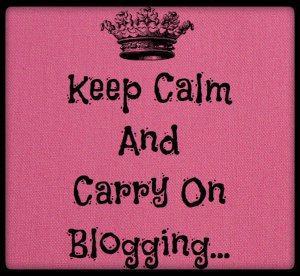 #FollowFriday Blog Shout Out is back! There are many blogs out there that I think are fabulous and hosted on different platforms. I am currently showcasing non-WordPress blogs, so we all get a little spice and variety.
Here are some great blogs (from O –  S) that are on my RSS reader:
Laura is a MUA from the UK that has over a decade of experience in the makeup industry. Laura studied fine art and photography as well as theatrical and media make-up and today she predominantly works as a MUA and designer. Laura is passionate about following a natural beauty regime and uses organic products in her work. She also incorporates some of her tried and tested products on her blog. If makeup is your thing then I definitely recommend following her!
Andy is a British male beauty blogger! One of the best (and few) that I have come across, I might add

He writes about universal skin care and blends the best between what the natural world has to offer with science. He tries to make his posts adaptable to both men and women alike. He is also passionate about buying British and buying local. Good on Andy, we have to support our home teams! Andy also suffered from adult acne and is forever looking for the holy grail of the perfect complexion. He is also very tongue in cheek and his posts make for good reading whilst still being very informative. I definitely recommend following him to get a male viewpoint! If not for that, it's always interesting to read about his trips to the spa

Pure MakeUp
Pure MakeUp is written by Mary, from Oregon, US. Mary's blog was one of the first that I came across in the world of natural blogging. Her blog is primarily beauty based and she is always on the quest for finding truly safe, non-toxic products. Her posts are mainly cosmetics and skin care based and provides swatches. She also refers to the EWG database in a lot of her posts with regards to product ingredients and reports her detailed findings. She is on a truly non-toxic mission. So if you're serious about going natural, Mary is your gal!
Snow White Ate My Apple
Snow white ate my apple is written by Dennie, from the UK. (You have to love the blog title!) Dennie writes about all of her favorite life loves, including crafts, baking and traveling. She also speaks about how she deals with her anxiety and depression disorders, but she does this is a tongue in cheek style and refers to mind, body and spirit type posts to conquer this. Dennie is also vegetarian and you will see a lot of veggie food on her blog, from her experiments with cake baking to her new 'flavourly' boxes. It's always refreshing to read about something that isn't a beauty box occasionally! Also tune in to keep up with her reading challenge and follow her on goodreads,  or check out her fantastic vintage type photos. A great all round blog, with something in it that I'm sure everyone will identify with at some point.
This is a natural beauty, allergy and eczema blog written by Sarah, from the UK. I have followed Sarah's blog for over a year now (before I started blogging) and it is one of my staple favourites. Sarah is on a mission to advocate natural products for her eczema as well as detailing the toxic ingredients in beauty products. She is very detailed in her findings and will always help her followers as best she can – with relation to beauty products, eczema or free-from food.  She is also very truthful about products that she is sent to try. If she doesn't agree with a product or it doesn't agree with her, she is open and honest about this, which is refreshing to see in a blogger, particularly in a niche blog. I wholeheartedly recommend following Sarah, you won't be disappointed!
I hope you check these out and love them as much as I do! Also feel free to grab my keep calm & blog button, but please link it back to me

Happy Blogging!

~X~