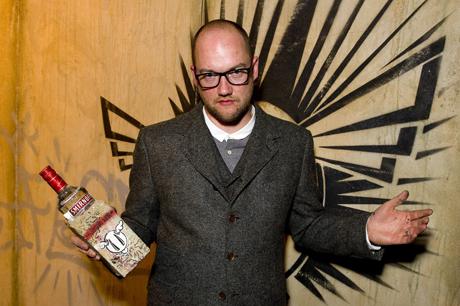 Having been invited to the D*Face x Smirnoff event at Wilton's Music Hall a few weeks ago, I wasn't too sure what to expect… I didn't have much information ahead of the night and there wasn't too much knocking around elsewhere on t'net. I did however find out that they were collaborating on a bottle of sorts.
Last night I headed over to Wilton' Music Hall after work to attend this "VIP" event celebrating the collaboration between the two. First up, Wilton's is an amazing venue, having never been there before, the raw interior and low level lighting certainly set the scene. As it was part of the ongoing series of events from Smirnoff whereby their aim is to create extraordinary experiences, I was expecting something, but definitely not what followed…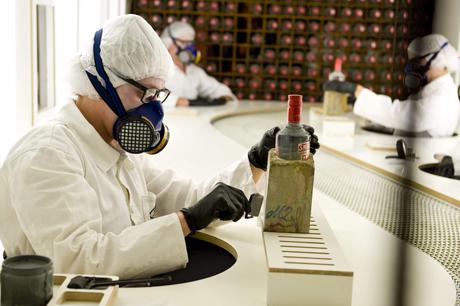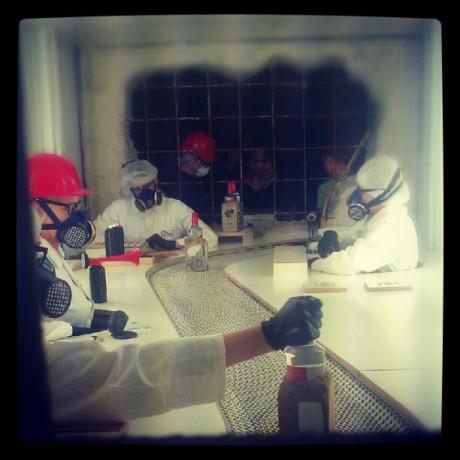 Eventually, after having a fair few drinks, hanging around, waiting with 250+ other attendees, we were allowed into the main room, where a huge box sat in the middle of the floor. At one end, a wall made of Smirnoff bottles and on the left and right hand sides, small peep holes into what was a "factory".
Inside, human drones were sitting either side of a moving conveyor belt, assembling and painting onto bottles held in concrete blocks. As I moved round, there was a guy, called "Dean", sitting at a desk on the stage. He was quality, Quality Control.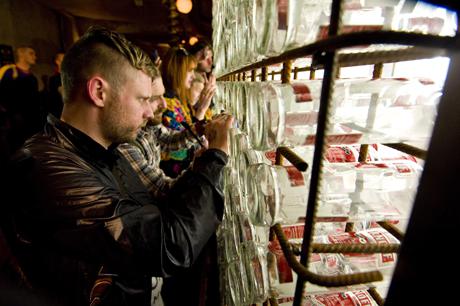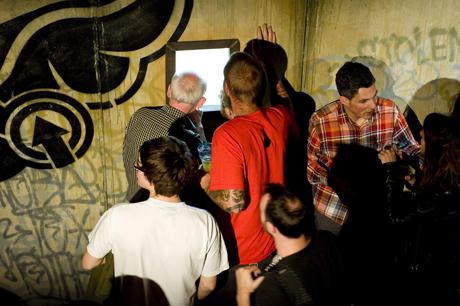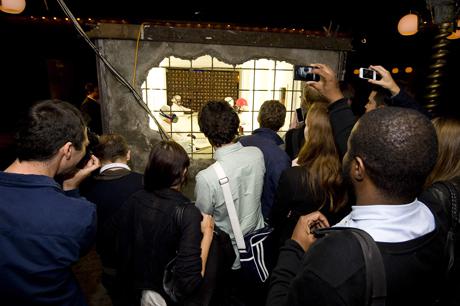 I was about to write about the fact that each and every drinks brand seems to team up with numerous artists who make an "art bottle", and after receiving the press release today, here's what D*Face had to say:
"The 'art bottle' path is well trodden. When I was first approached by Smirnoff, this couldn't just be another shrink wrapped bottle where the artist has almost been removed from the equation. It was critical to me that the end result stood out and I think this collaboration reflects that."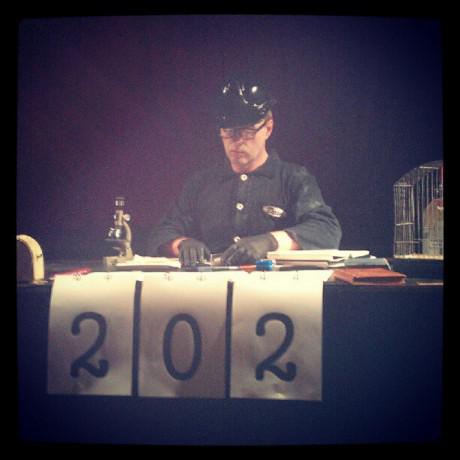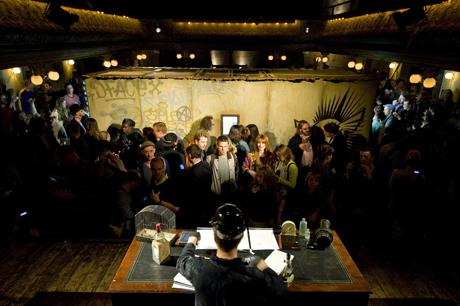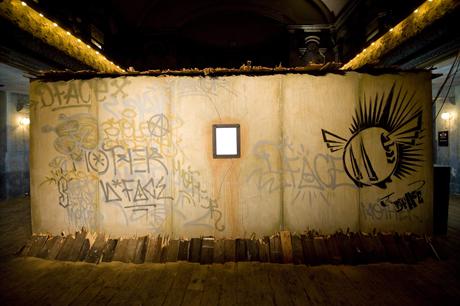 After some time, I went back to get a couple more drinks, everyone eagerly awaiting the moment, they hoped, in which they could pick up their limited edition bottle.
Picking up a Smirnoff bottle encased  in a block of concrete which had been hand painted by the masked drones it was clear that these would be sought after items. The limited piece came in a Smirnoff and D*Face emblazoned carry bag, much like a small military bag.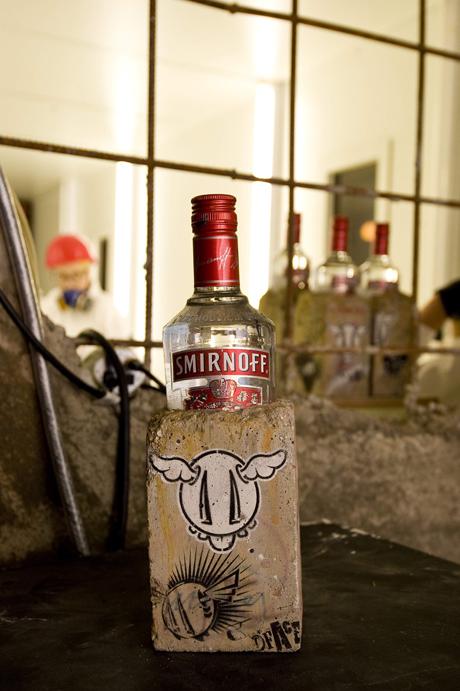 All in all, a great event, taking a slightly different twist on your usual art 'exhibition' – infact, I found it interesting to see nothing but the installation piece, no extra artworks, just the compelling box factory, minions at work inside, avid fans clambering to get a peek inside from the outer wall.
Thanks to D*Face and Smirnoff and Letitia at Splendid for a great night, here's to some more. We hope.