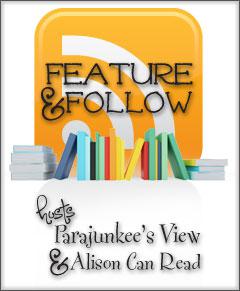 Description
Follow Friday is hosted by Parajunkee's View and Alison at Alison Can Read. If you want to participate, it's easy. To learn more and enter, check out: Parajunkee and Alison Can Read. Join the fun and make some new friends!
Q: What is the longest book you've read? What are your favorite 600+ page reads?
The longest book I've read: I'm not entirely sure but I recently read 'Jonathan Strange and Mr Norrell' which was over 800 pages. In terms of pages, the graphic novels 'Blankets' and 'Habibi' are over 600 but are quick to read because they have lots of pictures!
Favorites: 
My favorite long books are the Harry Potter books, which is a predictable yet necessary answer! I also love The Shell Seekers by Rosamund Pilcher- it is so cute and cosy and really, really engaging with unforgettable characters. The Secret History by Donna Tartt is over 600 as well I think and that is one of my all-time favorite books.
Long TBR List:
I STILL need to read House of Leaves by Mark Z.Danielewski which is sitting on my shelf like a huge...book. I really want to read it but it's massive. Also 'The 13 1/2 Lives of Captain Bluebear' by Walter Moers which is, again, very big but looks awesome.
Thanks for reading and thanks for following! I am going to a wedding later so I may not follow back straight away but I definitely will when I am home!