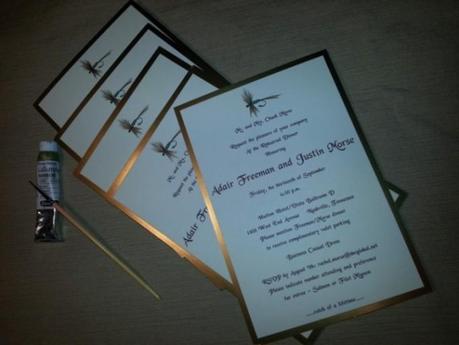 I recently created the fish fly that appears at the top of the rehearsal dinner invitation shown above.
The client's son is an avid fly fisherman.
What a fun way to personalize the invitation and make it more meaningful.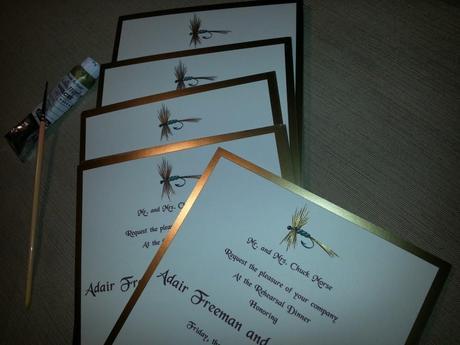 I created an original pen and ink drawing of the fly,
then scanned it into the computer and made a PDF  file for the printer.
The printer did the actual invitation design, placing the artwork for the fly at the top.
After the invitations were printed, they were sent to me.
I then added the color by hand-painting over the fly on each invitation.
Just a fun way to add a personal touch to a special event.
My new Cantoni font is now approved and waiting to go live.
I'm working on some sample graphics to show you and to be included on my foundry page on myfonts.com.
In the meantime, my calligraphy fonts, Dom Loves Mary and Belluccia are available for purchase here.
Have a Thick-as-thieves Thursday

(That just sounded too fun not to type:)
Debi