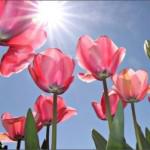 Everyone knows the famous flower fields of Holland are at the Keukenhof gardens. But once every 10 years, are visitors to Amsterdam treated to something extra special. Floriade: the most spectacular flower show in the world.
The World Horticulture Expo lands in Venlo in April 2012, kicking off the next spring season with an impressive line-up of the best flowers, plants, trees, fruits and vegetables the international garden has to offer.
Under the theme "Be a part of the theater in nature, get closer to the quality of life," this year's internationally renowned event will reveal the relationship between the consumer and the gardener.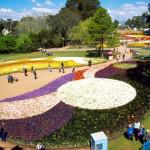 With five specific themes of horticultural mastery, 66 hectares of Venlo GreenPark in Souheastern Holland will inspire visitors to think differently about mankind's role on the planet and with Mother Nature.
Categories include: environment, green engine, relax & heal, education & innovation and the world show stage. With these, Floriade organisers say they hope to inspire people to experience nature "intensely." "You don't just look at it, you also play a leading role together with nature."
All of the stunning exhibitions and arrangements were carried out under the watchful eye of landscape architect John Boon. According to Boon, each plant was selected under the simple principle of "the right plant in the right place."
Under this guidance, all of the grand garden groups are created in an environment suitable to their natural climate, soil types local growing conditions.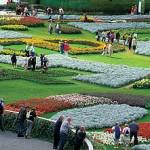 With this attention to detail, every awe inspiring display is not only a feat of landscape prowess, but also a story of how plants and their ecosystems interact in nature.
The world famous event runs from 19 to 27 April this year, and it is not to be missed. You can get your tickets now with Amsterdam City Tours, or you can arrange for a special private tour of the gardens with their own Floriade guides.
For many Amsterdam visitors, Floriade alone is a once in a lifetime opportunity. And combined with the blossoming tulips at the Keukenhof gardens nearby, it is the ideal spring holiday. You can easily combine a two day tour of both Floriade and Keukenhof and see both of Holland's most famous flower fields.
This spring in Holland, nature will be stealing the show. Those of us who bask in Mother Nature's talents – or those of today's most talented gardeners – are in for a truly sensational season.