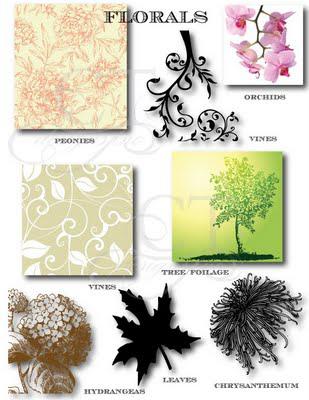 We are smack dab in the middle of the summer and that means one thing to wedding invitations... FLORALS! Many times, clients request florals to be placed in their invites or they are having a floral theme. There are some beautiful floral design elements out there, but you really have to look. There are two types of design elements that you can use.


"Rastered" Artwork


Think of a photo when you think of the term "raster". A rastered image is made up of dots and you need to make sure that you have selected a high resolution photo. Typically, the photo that you select should be 3 times the actual size that it will display. There are TONS of photos of florals online, but you need to select carefully. Pictures of flowers on an invitation can give it a dated look. With a little photoshop editing (i.e. adjusting the opacity, dropping out backgrounds, etc.), some nice collaborations can be made.


"Vector" Artwork


My favorite type of artwork to work with. Think of line drawings/illustrations when you think of vector. This artwork is made up of lines. Meaning that scale-wise you can use the same image on a business card and an 8 foot banner. For some reason there seems to be a tiny selection of line art online in the floral category. I am in the market for this kind of artwork so let us know if there is a secret hub out there!
Whatever style of florals you choose, be sure to place them in the corners, as a faded design element behind your type or you can even develop a nice border. Its also nice when you can include the same kind of florals on the invitation that the guests will see at the ceremony/reception.
Enjoy some of the designs we have created using florals and we'll be back this week!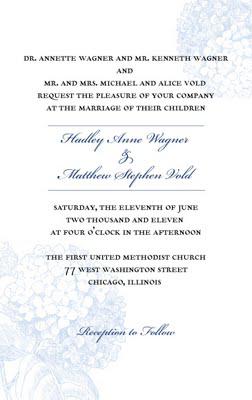 Vector hydrangeas used in opposite corners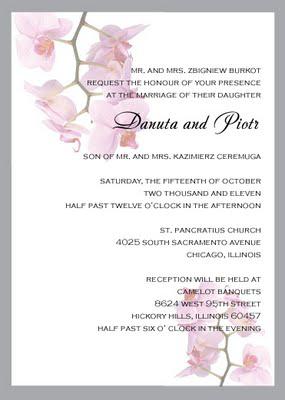 Rastered orchids, edited in photoshop with decreased opacity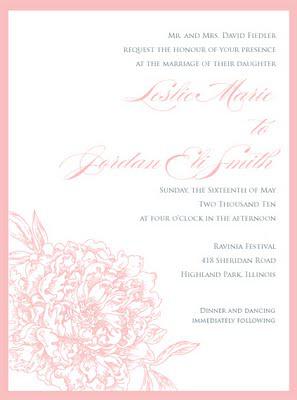 Large vector peony used in the bottom corner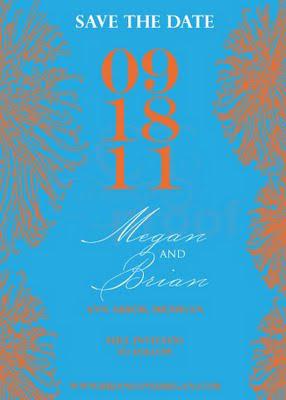 Chrysanthemum themed save the date. Border style