Hello there, I hope you all had a lovely Mothers Day weekend. I hope it gave you a chance to think about and pay gratitude to your mother and those who have had a big influence on you, maybe a meal shared with them, maybe a warm hug, a long overdue phone call, a gentle "I love you" or even just a prayer.
Thank you so very much for your lovely comments on my

Dear Ma

post, it really did come from my heart and I am so glad you could relate. I wanted to reply to each comment but had limited internet access over the last few days and hence was unable to. I did spend part of the weekend with my mom and was delighted to see her smile and laugh.
I honestly was not the easiest child to bring up, right till I was past my teens I gave my mother plenty to worry about. Unfortunately at that time I just could not see it - the pain and hurt I was causing her. So much changes with age, I think I have calmed down and matured enough to be able to think from the other persons perspective.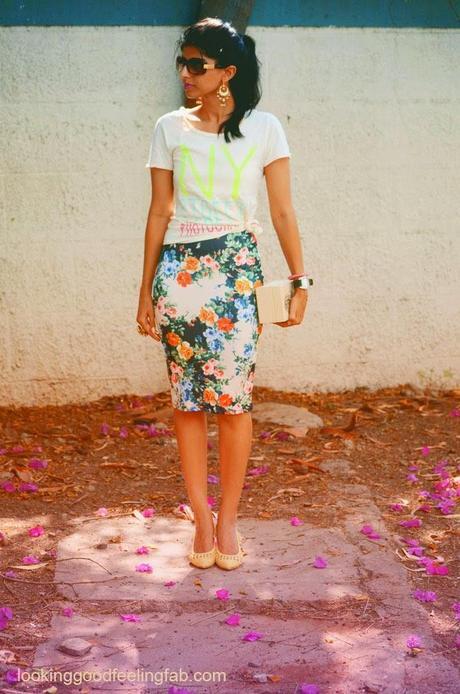 Training yourself to be able to look at things from a different and new perspective is so important. Often we get so caught up in our own thoughts, views and stubborn judgments that we tend to forget that there are other people with feelings involved too.
Whenever I feel hurt or upset, I try to ask myself "could I have done something different to avoid this?" "is the other person hurting too?" "maybe this was not intentional" "am I upset because I am hurt or because my ego is hurt?" "can I let go of my ego and make things better?" The answer is almost always "YES".
Looking back, I do have some regrets, a few things I wish I had handled differently, not for my sake but for the sake of those who loved me tremendously. I learnt from every mistake I made, I am who I am thanks to those mistakes but I wish those lessons had not hurt those around me.
I wish I had thought from their perspective.
I do try and do it now.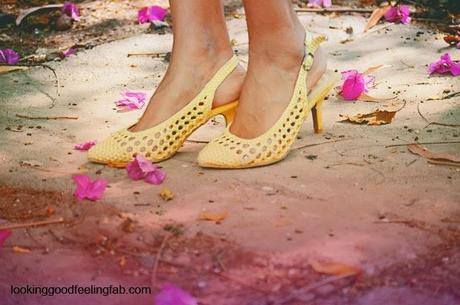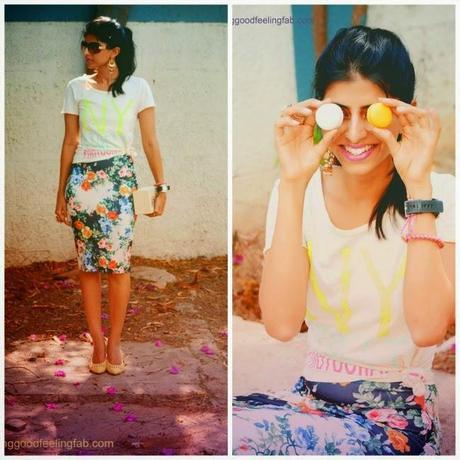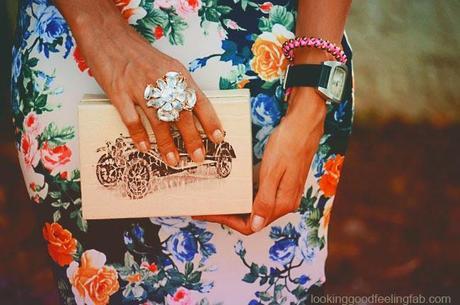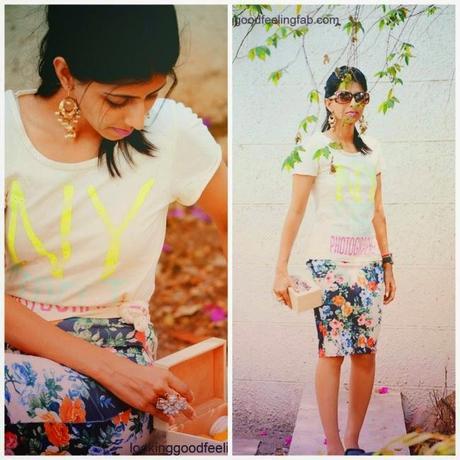 Anyway, sometimes I think the content of my blog is so unlike what the content of a fashion blog should be...do you guys get bored of my ramblings, feelings and reflections??
Are you like "shut up and get to the outfit"??
If yes, let me know...I will then try and stick to just talking about outfits and skirts and fashion ;)
I don't promise but I will TRY!!
You know my obsession with pencil anything right? This is my spring summer floral pencil skirt, pair it with a Tshirt and it becomes my perfect summer go to outfit. Cheery yellow shoes and sunnies.
I tried macarons for the first time during this post...quiet honestly I enjoyed playing with them more than eating them. I know all you macaron lovers just pulled out your daggers....but before you take a stab at me..I agree..maybe I did not get the right ones..gonna give them a try again for sure.
Skirt : ASOSTshirt : Linking Road (Rs150)Heels : Pune Local Store
want to look good and feel fab always?? Join us lookingoodfeelingfab.blogspot.in