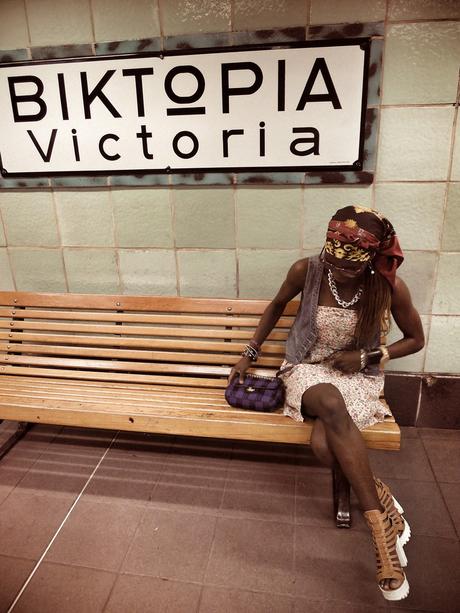 I think I have a thing for train station and fashion photography combined. Floral dress for summer is not so groundbreaking, but when you add your own little touch of punk you nailed the summer look EPIC!
This dress was my little early summer obsession until like weeks ago when I declare to war nothing but crop tops and short.
I have been busy with a lot of summer events and happenings in Athens these days but thank goodness for Instagram most of you all are up to date with the amazing things that have occurred in my life and if you aren't just follow along on this whirlwind of a summer.
I never knew I will ever complain about heat till now, I love Athens but oh mine oh mine, the heat just render my body useless till at least after some cups of frozen coffees.
Wish you all a week full of light and love.
PS: Who is on periscope by the way? I am so so hooked!
Find me at @AddyGotHerOwn and leave your handle below ! I have some awesome project planned!
Wearing: Dress from Primark, Migato Heels, Levis DIY denim vest, Longchamp Scarf and Vintage Escada bag.