Floor pillows are a great way to add a comfy, cozy element to your home. From spreading out for a quiet night in front of the fire place to a casual get-together with friends, you may find they become your most-used piece of decor.
The Oversized Boho Cushion by Jwrobel Studio is handmade from reclaimed oriental carpeting and stuffed with eco-friendly fill. I love the beautifully muted colors.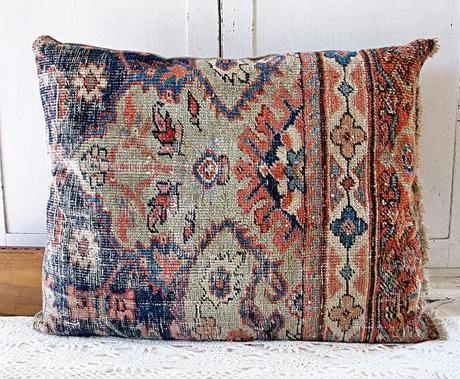 ---
Imagine being able to combine a beanbag chair, your favorite pillow, and a big cozy sweater all into one ultimate cushion. The ladies at Zilalila have made this amazing concept a reality with their XXL cushion, Nest. These soft, plush pillows are hand-knitted out of pure New Zealand wool by women in Nepal as part of a fair trade production unit.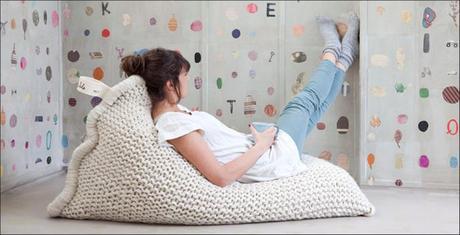 ---
These one-of-a-kind floor cushions from Jayson Home are hand-stitched and made from vintage saris. Since each one is unique, you get to choose from their variety of hand-selected patterns for a cushion that only you will have.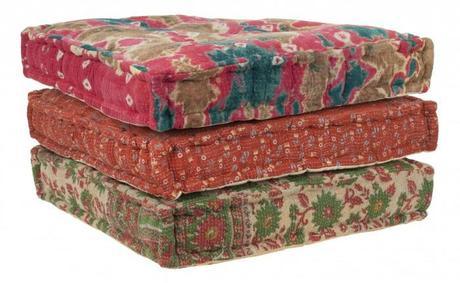 ---
This stunning one-of-a-kind Sent Sofia set of large floor cushions from ABC Carpet & Home are handmade from 60 – 70 year old Anatolian fabrics. This elegantly relaxed trio is perfect for extra seating when hosting a laid-back gathering of friends.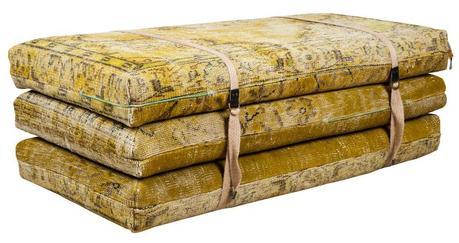 ---
---