Flickr 3.0 comes with a variety of impressive features including a powerful camera that allows you to take high-resolution photos and store those photos in the same resolution without any compression. New Flickr app also has a set of filters to edit your photos before sharing, which is quite close to Instagram. Now, users of Flickr can also record 30 seconds videos at HD while using great filters as well.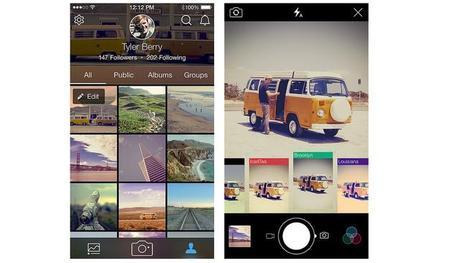 "Flickr has always been about celebrating beautiful photography," Bernardo Hernandez Vice President of Flickr wrote on a blog post. "Whether you're new to Flickr or one of our biggest fans, we want you to know the new apps are the beginning of a great deal more to come!"
Read Also: Instagram or Pinterest? Find Out What's Best for Photo Sharing
Flickr has always been my first choice for storing up photos. Now with this new and upgraded app, it simply makes things easier for me to replace Instagram for good. Flickr already has a large community and gives away 1TB of storage space for free. And more importantly, I will no longer have to bow down to Facebook's tough privacy-invading rules anymore because with Flickr I get to control my own copyright for my photos.
You can now grab the new Flickr app from Google Play and Apple App Store.
[Source: Flickr Blog]
(All images, trademarks shown on this post are the property of their respective owners)
Follow @nrjperera - Roshan Jerad Perera