Earlier this week I wrote about flea market shopping in Ain't No Ordinary Town, and mentioned a pair of chairs I picked up.  Here they are – my fabulous finds from Big Bear.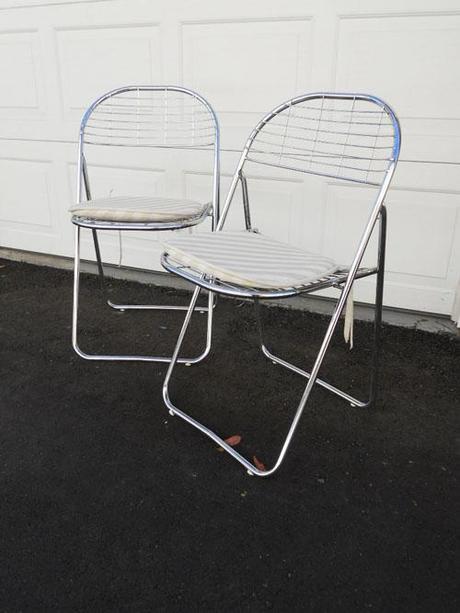 I don't know how old these are, but they are in awesome condition.  The chrome has only a tiny bit of pitting underneath that can easily be scoured off with steel wool.  They are shiny, unscratched and easily fold-able.
My best guess is that they are newer than the Eames era style they evoke, but that's what timeless design is all about – to keep you guessing.  I really like style of the cushion, though I will be replacing those before I send this pair to a new home.  I picture them with a funky mid-century fabric or, playing on the stripes, a bolder more nautical stripe that would pop against that sassy chrome.
What do you think?