MIDI DRESSES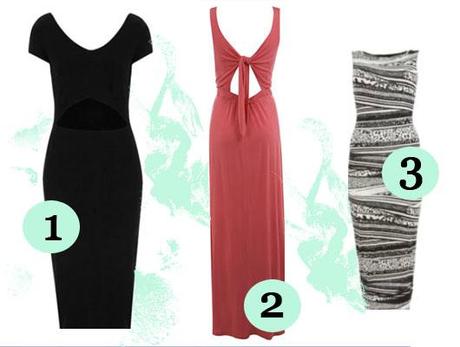 Topshop - Miss Selfridge - New Look


I was very much a maxi dress girl last year, but I think a couple of midis may make their way into my wardrobe over S/S '13. You can dress them down with boots, a denim/leather jacket and some cute jewellery, or dress them up for a night out with some heels and a glam up-do - I do love a bit of versatility! I'm a little sceptical as to how I'll look in them with my long boy/short leg combo, but I had the same worry with maxis then realised they look fine!




GOING BACK TO BEING 13, VIA MY iPOD


Maybe it's the fact that I am turning 20 next month (eek!), or maybe I'm just being a reminiscent person this week, but I can't stop listening to the music that reminds me of being 13/14 and discovering the music and fashion that ultimately made me who I am today - OK, so there's not so much eyeliner and stripey gloves any more, but you get the picture. I'm kinda pissed that Yellowcard are playing in my hometown this month and I can't get back for it, but I think seeing blink-182 last summer makes up for that...just about!

BRINGING BACK GIRL POWER




Remember this post from almost a year and a half ago? Well, I've taken the plunge once again and am going to be the only girl in my house for the final year of university. (Evidentially) I didn't have any issues last time, and this time round it should be even better as the three guys are some of my best friends from uni :) I remember how shocked everyone was about my choice last time, and it feels the same again - seriously, it's brilliant not having to deal with girls 24/7!